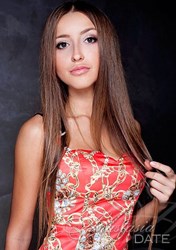 (PRWEB) October 15, 2013
AnastasiaDate, the leading international dating service, is celebrating this week. The company received news recently that more couples had found lasting love as a result of its excellent dating service. The couples contacted AnastasiaDate to send thanks for helping them to find their perfect mates.
The website has been growing in popularity over recent months, and many new men and women have joined the website. The new AnastasiaDate members come from all over the world, attracted to the high quality exclusive dating that is available. Some of the happy couples were new to the service and have not had memberships for very long.
AnastasiaDate report that often members can meet someone special very quickly. There is a great choice on the website with over four million members who are keen to connect and find romance with someone wonderful. The company is delighted that more couples have found each other and that romance is continuing to blossom and grow as a result of the service.
The company is also being praised for its mobile app, which is extremely popular amongst members. The app can be downloaded from Google Play, and is proving to be a popular way for members to access their accounts, and connect with other members at a time that suits them. AnastasiaDate is known for using the latest technology to enhance the online dating experience for its members. The increasing popularity of the mobile app is just one example of this.
The company works hard to ensure all its highly technological services are running perfectly, so that its millions of members can enjoy dating without any interruption. With a reputation as a leader in online dating technology, and a reputation as one of the most exclusive and effective dating websites in the world, it is no surprise that so many couples are finding love on AnastasiaDate.
The company has positioned itself as a powerful force within the online dating industry, and this is a huge achievement. Online dating is still growing and increasingly the norm for couples to meet online before they meet in person. People are conducting every aspect of their lives online, and that includes their search for companionship and romance. AnastasiaDate is providing a much needed service, but it does it in a special way, giving its members the most exclusive environment in which to meet the highest caliber of people.
There is no doubt that AnastasiaDate.com will continue to be the top destination for successful and attractive men and women from every corner of the globe.
The company has sent congratulations to the happy couples, and hopes to interview some of them so they can share their wonderful stories of love with other members. There are so many opportunities to connect with wonderful single people on AnastasiaDate.com. There is no doubt that there will be more news of lasting romance, engagements and marriages from the company in the very near future.
About AnastasiaDate
AnastasiaDate is the leading international dating service that facilitates exciting and romantic companionship with beautiful and interesting women from all over the world. Founded in 1993 by a Russian-American couple, AnastasiaDate now has over 4 million international users and attracts more than 10 million online visits monthly. Additionally, over 1.5 million conversations are exchanged onsite daily. AnastasiaDate is committed to member safety, customer satisfaction and the ongoing pursuit of innovation.
Headquartered in Moscow and New York with additional representation in every country it touches, AnastasiaDate provides a high level of customer service to a worldwide clientele. AnastasiaDate users are able to communicate across a variety of top-notch multimedia platforms, including video chat and a mobile app for Android devices available in the Google Play store.