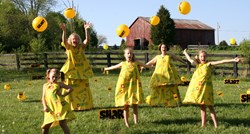 Nearly 9 out of 10 of us could use a Shart
(PRWEB) October 22, 2013
According to a recent CustomInk survey, "87% of Americans own at least one t-shirt they refuse to "trash" because of sentimental attachment. In fact, on average, people have 13 t-shirts they hold onto for that reason."
For the nearly 9 out of 10 people, the Shart T-shirt frame might just be the perfect gift to give, especially for those difficult-to-buy-for friends. People can now take their favorite t-shirts out of the closet and transform them into a new kind of wall art – Shart.
Shart.com, a Louisville, KY based Ecommerce website, has just launched the Shart brand T-shirt Frame.
The Shart Shirt Frame is a patent-pending, DIY framing kit that makes framing a shirt easy and can help users have their favorite t-shirt framed in 30 seconds or less.
The Shart shirt display frame will create a trophy room of memories that will show off concert t-shirts, pro and college sports team shirts, youth sports jerseys, school shirts, special event shirts, vacation shirts, funny shirts and more.
The Shart Shirt Frame saves the t-shirt from being cut and potentially destroyed by scissors or pins, and it's far more affordable than going through a custom framing service.
According to the company's website, Shart.com, "The Shart brand T-shirt frame is the best designed, highest quality, simplest shirt framing system available in the Universe. We build the highest quality frames and couple them with our patent pending, engineer-designed Shart foam insert to create the best DIY shirt frame that can be made."
Memorable and fun, a framed t-shirt makes a great gift and conversation piece for family and friends and a wonderful centerpiece for a game room, family room, man cave, kid's bedroom, gym or bar.
Visit their website at http://www.shart.com, or find them on Facebook and Twitter @Shartme for more information!