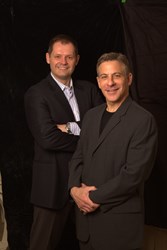 Our team is very excited to contribute to the blog and put out accurate information about our services.
Chicago, IL (PRWEB) October 15, 2013
MAE Plastic Surgery ends up on the receiving end of a "facelift" with the release of its updated website. Among the changes include new graphics and imagery, easy-to-navigate menu bar, cleaned-up background, fresh video formatting, updated contact form, and a new before and after photo browsing experience.
MAE Plastic Surgery is led by Dr. Michael Epstein and Dr. Karol Gutowski, plastic surgeons with over 40 years of combined surgical experience and recognized as top surgeons by US News & World Report. Their new website reflects the amount of experience they have and the top quality care they provide to their patients. Visitors to the new site can view before and after photos of surgery procedures performed on previous patients, which attest to the doctors' expertise in their field. The FAQ, Blog, and Specials pages are now much easier to find, giving visitors easy access to valuable information regarding preparing for plastic surgery, interesting insights into different procedures, and useful offers to use.
The updated website, created by Royal Oak-based Traffic Digital Agency, will be used by MAE to provide detailed information about its surgical and nonsurgical procedures through comprehensive inner pages and blog post contributions by both doctors and their team of nurses and aestheticians. Dr. Epstein says of his current site:
"The new website looks great! Our team is very excited to contribute to the blog and put out accurate information about our services. We can't wait to stay in touch with former patients and meet new ones."
MAE's new website can be found here.
About MAE Plastic Surgery
Headed by Dr. Michael A. Epstein and Dr. Karol A. Gutowski, MAE Plastic Surgery is committed to providing positive aesthetic experiences to the residences of Chicago, Northbrook, Naperville, and surrounding communities in Illinois. MAE offers popular plastic surgery options including breast enhancement, body contouring, facial surgery, cosmetic injectables, and laser treatments.