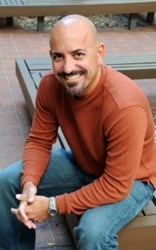 Claremont, CA (PRWEB) October 15, 2013
Since the 2008 crash on Wall Street, the sluggish U.S. economy has generated headlines. Pundits have since debated whether economists dropped the ball in foreseeing the Great Recession. Econometrics – which is what economists use to predict swings in our market – could have helped.
Now, a book from Wiley – the publishing house that produces the popular "For Dummies" book series – can help most anyone interested in better understanding how econometrics works. "Econometrics For Dummies" (Wiley: 2013) is chock-full of easy-to-understand explanations and examples to help new learners grasp concepts and terms used in econometrics.
Roberto Pedace, Scripps College associate professor of economics, wrote the book primarily to help students enrolled in their first college or university econometrics course. The book offers insights into market behavior for those who understand introductory economic theories.
Pedace's academic research examines the ways in which U.S. minimum wages affect job training and unemployment. Before joining Scripps, Pedace taught at Claremont Graduate University, the University of Redlands and Claremont McKenna College. His published works have appeared in the Southern Economic Journal, the American Journal of Economics and Sociology, Contemporary Economic Policy and the Journal of Sports Economics. Pedace earned a doctorate degree in economics from the University of California, Riverside in 1999.