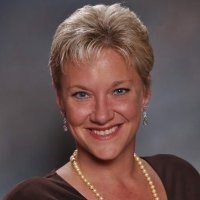 The Plaza Resort & Spa is pleased to welcome Kathy Masterson back as their Director of Sales and Marketing.
Daytona Beach, Florida (PRWEB) October 15, 2013
The Plaza Resort & Spa in Daytona Beach Florida, the award winning Three Diamond hotel, appointed Kathy Masterson Director of Sales and Marketing. In her new position, Masterson will play a critical role overseeing revenue for Group and Transient Markets.
Masterson, a hospitality sales and marketing executive, has over 15 years of experience at hotels and resorts such as the Adams Mark, Hilton and The Plaza Resort & Spa in Daytona Beach, Florida. She began her hospitality career in Fort Lauderdale, Florida. Over the years, she has held a series of strategic roles in sales, marketing and operations at a variety of world-renowned hotels and resorts.
Most recently, she handled the Florida State Association market for the Tradewinds Island Resort based in St. Petersburg, FL. "I am thrilled to be back in Daytona Beach leading the Sales and Marketing efforts at The Plaza Resort & Spa," says Masterson.
The Plaza Resort & Spa's 323 room beachfront condo resort, built in 1911, will fit right in to Masterson's line of expertise. With its 32,000 square feet of meeting space, full-service spa, three bars and two restaurants, Masterson aims to drive top line revenue for the brand and provide direct leadership to the sales, catering and conference services staff plus external marketing and public relations.
Masterson holds a Bachelors Degree in Hospitality Management from Florida International University in Miami, Florida. Boykin Management Company, in conjunction with The Plaza, is pleased to welcome Ms. Masterson back to The Plaza Resort & Spa and looks forward to the next generation of outstanding service and hospitality practices.
About The Plaza Resort & Spa
The luxurious Plaza Resort & Spa has 323 oversized guest rooms offering amazing views of the Atlantic Ocean and the Halifax River. The resort also has 20 suites with private balconies, including two honeymoon suites. Guests at The Plaza are welcome to indulge in the many onsite amenities including: rejuvenating treatments at the onsite, full service Ocean Waters Spa, large beachfront pool with poolside bar & grill, dining at Magnolia's, as well as drinks and appetizers at the Veranda Lounge. The area's first oceanfront "Certified Green Lodging" hotel, The Plaza is ideal for Daytona Beach events and meetings with over 32,000 square feet of indoor and outdoor function space.
About Boykin Management Company
BMC, a leading hospitality management company located in Huntersville, North Carolina, is consistently recognized for excellence in delivering value-added lodging operations. Since 1958, BMC has been developing, managing, and operating hotels, resorts, condominium hotels, and Hilton, Starwood, and Intercontinental Hotel Group, among others. BMC has managed more than 20,000 rooms in 18 states since its inception.