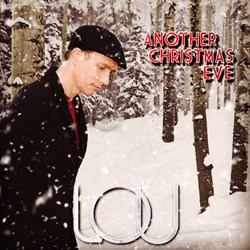 Los Angeles, CA (PRWEB) October 15, 2013
LOU wants fans and listeners everywhere to experience Another Christmas Eve together this holiday season.
LOU is a multi platinum recording artist, musician, songwriter, composer and producer selling over 4 million records worldwide. After celebrating 18 years in music last year with the very successful release of his "Best Of" collection, LOU decided that a Christmas record would be his next project. This record features 2 original recordings "Another Christmas Eve" and "A Christmas Wish" as well as a version of the traditional classic "Silent Night". "Christmas has always been a special time of year for me and i've always wanted to work on a holiday record" says LOU. "Where I am in my life and musical career, this seemed like the perfect time".
LOU will be spending most of the holiday season promoting the new Christmas record and will be making a series of special Live appearances to be announced soon. LOU also plans to be back in the studio after the holidays to work on his next full length album to be released in 2014.
LOU has a big online presence with his social media sites where he is always personally chatting and messaging with fans all over the world. LOU has over 21,000 followers on Twitter, over 10,000 likes on Facebook and connected to over 8,000 fans on Myspace just to name a few. LOU also has official pages on many other sites including Google+, Tumblr and Instagram
In his career, LOU has not only recorded 5 studio albums, a live album, and 5 EP's but has also played on countless movie soundtracks, TV shows, TV commercials and video games. In 2012 "Esoteric: The Best of LOU" standard and deluxe editions were released and very popular with fans all over the world.
Official Site - http://www.louonline.com
Official Facebook - facebook.com/lou
Official Twitter - twitter.com/lou
Official Myspace - myspace.com/lou
Official Google+ - plus.google.com/+lou
Official Tumblr - lou.tumblr.com
Official Instagram - instagram.com/louonline
LOU's entire music catalog can be found on digital music stores worldwide including iTunes. Physical releases are available on amazon.com
Official iTunes - http://itunes.com/lou