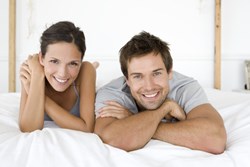 Woodland Hills, California (PRWEB) October 15, 2013
Dr. Kanani, the top dentist in Woodland Hills, unveils advise on everything to do with oral health, from dental implants to preventing tooth loss and gum disease.
Many people take oral health for granted. They carelessly assume that brushing their teeth twice a day will keep their teeth and gums healthy. Dr. Kanani wishes to point out that the assumption of "just brushing is enough" is a myth. There is more to oral hygiene than simply brushing one's teeth twice a day.
According to Dr. Kanani, once gum disease sets in, tooth loss is bound to happen if it is left untreated. There is not much that can be done to salvage the matter long-term save for dental implants. As dental implants cost thousands of dollars, Dr. Kanani recommends that the rule of thumb "prevention is better than cure" be practiced. As the top dentist in Woodland Hills, Dr. Kanani wishes to unveil the top few things that the average person can do to avoid tooth loss and gum disease.
1. Maintain a Good Diet
It is common sense to stay away from sugary foods and drinks. Soda should be slashed from one's diet and so should other sugary snacks like candy, cakes and chocolate. This is because plaque and bacteria in the mouth feed on sugar and will very likely cause cavities. When a cavity is left to its own devices for a long period of time, there is nothing that can be done to save the tooth and it therefore has to be removed, resulting in tooth loss. According to Dr. Kanani, once tooth loss occurs, dental implants are the best option, but considering how much dental implants cost, not many people will be able to go through with it. Hence, eating right should be practiced. This top Woodland Hills dentist recommends a diet that is high in vegetables and fruits, particular crunchy and raw vegetables. Some fresh vegetables and fruits to stock up on are celery, carrots, leafy greens, pears, and apples. Loading up on dairy products such as milk, yogurt and cheese to get plenty of calcium for healthy teeth is also important.
2. Floss and Gurgle
Brushing one's teeth is not good enough. One also needs to religiously floss and rinse with mouth wash. Although brushing is very important, it is not enough to rid one's mouth of the plaque and bacteria that reside in between the teeth and in the space between the teeth and gums. Hence, flossing and using a good mouth wash are very important as they eliminate bacteria from hard-to-reach places. This popular Woodland Hills dentist recommends to all his patients to floss at least once a day and to use a mouth wash twice a day after every brushing session.
3. Visit the Dentist
To maintain optimum oral health, it is recommended that one pay a visit to the dentist at least once a year. It is important for a dentist to conduct a thorough checkup of one's teeth and gums to ensure that there are no cavities and the onset of gingivitis. This is very important in the prevention of tooth loss. However, Dr. Kanani says that even if tooth loss occurs, it is never too late to regain one's full set of teeth. Dental implants are an excellent long-term option and should be considered by those who are suffering from tooth loss. Many people tend to worry about dental implants cost, but Dr. Kanani is the top dentist in Woodland Hills who conducts this procedure and has excelled in a revolutionary technique that will slice down dental implants cost by $3,000 to $4,000.
Those who are interested in learning more about dental implants and Dr. Kanani's significantly lower dental implants cost are urged to contact him at (818) 962-1141 or visit their website to set up a complimentary consultation.