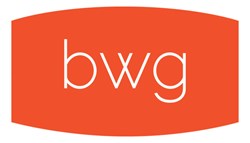 San Francisco, CA (PRWEB) October 15, 2013
Benchmark Wine Group announced today its sponsorship for the 2013 Napa Valley Film Festival. The leading wine ecommerce website will be running the Facebook NVFF Red Carpet Sweepstakes from October 15 through October 31 in celebration of its second-annual sponsorship.
"We really enjoyed participating in the Napa Valley Film Festival last year, and are excited to join the festivities again," says David Parker, CEO of Benchmark Wine Group. "We want to reward our customers with a chance to attend this year's events by giving away two festival passes."
The Napa-based company is offering one lucky winner two Festival Passes to the Napa Valley Film Festival (NVFF), worth a $500 value; two private invitations to the Benchmark Opening Night VIP kick-off party; and exclusive access to the sneak preview screening of 'August: Osage County', starring Meryl Streep and Julia Roberts. The first name of the winner will be announced November 1 on Facebook after being notified through email. Every contestant will receive a 10% discount on their next purchase over $100 from Benchmark Wine Group.
The Napa Valley Film Festival will run from November 13 through 17. Benchmark Wine Group will open a pop-up retail wine shop to the public from noon to 9 pm during the festival at Cake Plate Boutique at Riverfront, 730 Main Street, featuring exclusive wines from its 25,000-bottle wine cellar in Napa.
"We're thrilled that Benchmark decided to partner with the festival again this year," says Brenda Lhormer, Co-Founder of the Napa Valley Film Festival. "The fine and rare wines they feature are exquisite and the events they sponsor are not to be missed."
Benchmark Wine Group will be hosting an exclusive Opening Night VIP kick-off party on Wednesday, November 13 and a winemaker tasting with Todd Alexander of Bryant and Bettina on Friday, November 15. NVFF Patrons and special guests will be invited to join Benchmark Wine Group at the Michael Holmes Gallery at Riverfront, 606 Main Street, from 8 pm to 10 pm Wednesday to launch the week's festivities. Every guest Wednesday will be entered into a raffle for a chance to buy a bottle of 2001 Château Haut-Brion for $1; taste magnums of 1983 Pétrus, 1966 Château Margaux, and 2003 Diamond Creek; and enjoy food catered by Morimoto Napa.
Benchmark Wine Group is inviting the public to the pop-up retail wine shop Friday from 3 pm to 5 pm to meet celebrity winemaker Alexander and enjoy wine and cheese pairings from IJK Cheese Company. To RSVP, please email Marketing Manager Ryan Shenk directly at rshenk(at)benchmarkwine(dot)com. Every wine purchased from the pop-up store will enter NVFF guests into a raffle for a chance to buy a bottle of Bryant Family Vineyard for $1 on Sunday, November 17.
Benchmark is excited to welcome Alexander as the celebrity guest winemaker. Alexander joined Bryant Family Vineyard in 2010 as Assistant Winemaker and assumed responsibility as winemaker at Pritchard Hill estate and Abreu vineyards in October 2012. Alexander, 34, oversees two cult wines, Bryant and Bettina. He is among many well-known winemakers that have historically worked at Bryant, including Philippe Melka, Helen Turley, and Mark Aubert. Don't miss out the opportunity to meet this rising celebrity winemaker and a chance to win a bottle of the revered Bryant Family Vineyard!
About Benchmark Wine Group:
Established in 2002, Benchmark Wine Group acquires and sells fine and rare wine to and from retailers, restaurants and collectors. The premier online source for the world's top wines at market leading prices – Lafite, Petrus, Leroy, Krug, Sine Qua Non and Opus One – just to name a few! The Napa-based company draws on decades of collective wine industry experience to obtain the most sought-after wines in the world from private individuals and professional contacts. Benchmarkwine.com offers 24-hour access to the 25,000-bottle wine cellar, displaying inventory in real-time.
About Napa Valley Film Festival:
The Napa Valley Film Festival is produced by Cinema Napa Valley, a registered 501c3 non-profit organization headquartered in Napa, California. The Napa Valley Film Festival (NVFF) mission is to support the art of independent filmmaking and cinematic story-telling; enhance and diversify Napa Valley's cultural landscape, and to provide educational opportunities in and out of the classroom for local students. The ultimate celebration of film, food and wine, NVFF, November 13-17, lights up the picturesque towns of Napa, Yountville, St. Helena and Calistoga at the most colorful time of year. NVFF features over 100 new independent films and studio sneak previews screening in 12 beautiful venues throughout the 4 walkable villages, as 300 visiting filmmakers interact with audiences at screenings and intimate events. Attendees enjoy film panels & culinary demonstrations, wine tasting pavilions, the spectacular Festival Gala, Celebrity Tributes, Awards Ceremony, and an array of parties, VIP receptions and winemaker dinners and more. For information or to buy passes, visit NapaValleyFilmFest.org or call 707-226-7500.
Major 2013 Sponsors include Cadillac (Official Automobile Sponsor), Amazon Web Services and Intel (Animated Short Film Category) and Sony Electronics. Leading Sponsors include Bank of America/Merrill Lynch, Stella Artois, Meadowood Napa Valley (Artists-in-Residence Program), Terlato Family Wineries, ColorZone and AVMS. Supporting Sponsors include V Estates, Sterling Vineyards, Domaine Chandon/Newton Vineyards, Union Bank, Delta Airlines and Classic Party Rentals. Top Media and Marketing Partners include: Traditional Home Magazine (Napa Valley Showhouse), MORE Magazine, San Francisco Chronicle/sfgate.com, The Hollywood Reporter, Winecountry.com, Wine Spectator, Food Arts, NBC Bay Area, Mutineer Magazine, Brkly, and Comcast/XFINITY.