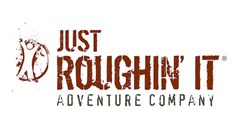 It has been a tough couple of weeks for visitors of not only Grand Canyon, but all national parks. We want to give people an opportunity to hike into the canyon and learn about this national treasure
Grand Canyon, Ariz. (PRWEB) October 18, 2013
Grand Canyon hiking and backpacking guide company Just Roughin' It Adventure Company is offering Grand Canyon hikers free hikes into Grand Canyon. For these three Saturdays, professional Just Roughin' It guides will take groups of up to nine people to hike into Grand Canyon on the South Kaibab trail for a half day hike to either Ooh Aah Point (2 miles round trip) or Cedar Ridge (3 miles round trip), or for up to 4 hours for no charge (however, tips for the guides are greatly appreciated).
"It has been a tough couple of weeks for visitors of not only Grand Canyon, but all national parks. We want to give people an opportunity to hike into the canyon and learn about this national treasure," said Debbie Hendricks, co-owner of Just Roughin' It Adventure Company. "It is amazing how we all feel a loss (financial and emotional) of such an amazing place and it was only closed for 11 days."
Grand Canyon National Park was reopened by the state of Arizona by state funds for seven days on October 12th, but the extension of a state funded opening was still uncertain past October 18th. Now visitors can be more confident in making their plans to visit all National Parks.
Hikes will depart at 8am and 1pm. Spaces are limited so guests will need to book early and no later than 48 hours in advance of the trip date by calling Just Roughin' It at 877-399-2477 or visit the website at http://www.justroughinit.com. Each interested hiker must be physically capable to hike in and out of the canyon and can be refused booking if Just Roughin' It determines the hiker to be not capable to complete the hike for their own safety and the safety of the group. Hikers must meet their guide at the South Kaibab trailhead and supply their own hiking gear, water and food.
About Just Roughin' It.
Just Roughin' It Adventure Company has been specializing in hiking tours and backcountry hikes in Grand Canyon, Olympic and Yosemite National Parks; rock climbing in Joshua Tree National Park; as well as other destinations including the Superstition Wilderness, Paria Canyon, Aravaipa Canyon and other Arizona destinations since 2006. The company offers small group tours for adults and children 12 and older of any experience level. For more information or to book a tour call (877) 399-2477 or visit http://www.justroughinit.com.