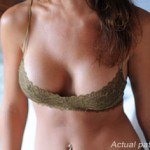 Newport Beach, CA. (PRWEB) October 15, 2013
Breast augmentation is one of the most requested procedures at Cruise Plastic Surgery, located in Orange County, CA. In keeping with the tradition of providing patients with unsurpassed patient care, Dr. Joseph T. Cruise felt it was necessary to provide a higher level of guidance during the long term recovery period.
"It is important for women to be properly guided throughout the healing process, so they can obtain the best results possible following breast augmentation surgery," stated Dr. Joseph Cruise.
To learn more, please visit:
http://www.cruiseplasticsurgery.com.
Most breast augmentation patients are unaware of the long-term care necessary for managing their new breasts. Quite often the implants will not settle at the same rate, causing a variety of massage techniques to be used throughout the overall recovery period, which can sometimes take longer than the typical 3 month projection. Dr. Joseph Cruise is providing continued care and education about proper massage techniques based on how the breasts are independently healing. Patients are also given access to new in-depth videos demonstrating these massage techniques. Proper massage management, both in the short and long term, will help the breast implants settle into their proper position and provide a soft natural feel.
Bra management is another area often overlooked in the post-operative care of breast augmentation patients. Women usually don't realize just how different augmented breasts are in comparison to natural breasts. Bra selection can dramatically change after the patient recovers from surgery. The position of the breasts on the chest wall, the width of the cleavage, shape of the breasts, etc., will all be factors in bra selection. Consideration will need to be taken when it comes to the amount of bra coverage, underwire, padding, width of the straps, and more. Dr. Joseph Cruise and staff will educate their Orange County breast augmentation patients, after the primary recovery period, which bra features will best suit them based on the outcome of their results.
About Cruise Plastic Surgery:
Cruise Plastic Surgery, located in Newport Beach, Orange County, California, is one of the top plastic surgery practices in the Southern California region. The director, Dr. Joseph T. Cruise, is a fully trained, board-certified plastic surgeon specializing in facelift, breast augmentation, tummy tuck and other cosmetic surgery procedures. Dr. Cruise is also one of the region's best known surgeons for rhinoplasty (nose surgery), neck lift surgery and gynecomastia. His dedication and focus is evident in the comprehensive educationally based web site he manages and the concierge-like care his patients receive from the entire office. Experience and predictably good results have earned him the distinction of being one of the best plastic surgeons in Orange County.