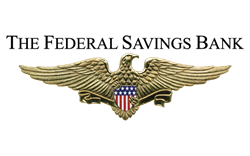 Uncertainty over the Federal Reserve decision in September caused mortgage rates to temporarily increase.
Chicago, IL (PRWEB) October 15, 2013
As the government shutdown continues the impact on rates has been so far been minimal. The Federal Savings Bank finds the rate for 30-year fixed mortgages increased slightly from an average of between 4.06 and 4.09 percent to 4.11 percent.
The length of the government shutdown will likely continue to impact the mortgage market minimally, and rates have remained around their historic lows over the past few weeks. The slight rise could signal that the uncertainty surrounding the shutdown, and the upcoming vote over the nation's debt ceiling, is causing some volatility in the mortgage market.
Federal Reserve changes
While the Federal Reserve has maintained that interest rates will remain low until the economy has shown significant improvement, specifically until unemployment reaches 6.5 percent, the current chairman, Ben Bernanke, will finish his term at the end of January 2014. Recently, President Obama announced that he has nominated Janet L. Yellen to head the Federal Reserve next term. This announcement comes at a time when the economy and fate of the federal government is uncertain. Many economists are anticipating the Fed to begin tapering its monthly bond purchasing spending of $85 billion by the beginning of 2014. However, due to the government shutdown, economic data like the latest employment report has been delayed, deterring the Central Bank from making any new decisions.
Speculation has started over how the new leader will be able to wind down the stimulus bond purchasing and how it will affect the overall economy. Specifically, the mortgage market could be impacted if the Fed decides to taper off its spending. Uncertainty over the Federal Reserve decision in September caused mortgage rates to temporarily increase, but returned to lower levels when it was announced the bank would continue its purchasing rate.
NPR reported on October 8th that Yellen is in line with current beliefs of current Federal Reserve officials, waiting to taper until the unemployment level decreases to a more stable level and the economy seems strong enough to continue growth with less stimulus money. In addition, Yellen is more concerned with unemployment rates over inflation. When the Fed wants to control inflation rates, it typically influences mortgage rates to rise. It is likely that rates will remain low through the government shutdown, at least until a jobs report is available.
Contact the Federal Savings Bank, a veteran owned bank, to explore affordable mortgage options.