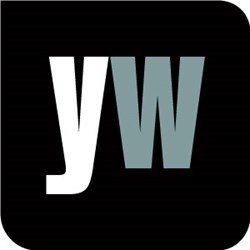 London, UK (PRWEB UK) 27 October 2013
Since finishing production of Man vs. Food, former host Adam Richman has lost 60 pounds, the Franchise Herald reported September 16th. The article, "Adam Richman: Former 'Man V. Food' Host Sheds 60 Pounds Since Ending Show," noted that travelling around to different food challenges for the TV show caused Richman to gain a lot of weight, but with the show done with, Richman has dedicated himself to a healthier lifestyle. Richman has reduced his white flour and diary intake and increased his exercise routine.(http://www.franchiseherald.com/articles/3971/20130916/adam-richman-former-man-v-food-host-sheds-60-pounds.htm)
With this in mind, Yourwellness Magazine explored ways to maintain weight when travelling. According to Yourwellness Magazine, 'Travelling and visiting new and exciting places can make it difficult for those trying to maintain their weight loss regime. It's not easy to enjoy your holiday if you're counting calories every enticing meal put in front of you.' Yourwellness Magazine outlined six ways to maintain weight while travelling:
(http://www.yourwellness.com/2013/09/maintain-your-weight-when-you-travel-with-these-tips/#sthash.H1MmT6tL.dpuf)
1. Don't just eat for the sake of it. It can be easy to gorge on snacks while on holiday, but it's better to only eat when hungry and opt for filling and healthy meals.
2. Try to stay hydrated. Many people mistake thirst for hunger, but staying topped up with water helps individuals to spot a genuine hunger craving.
3. Pay attention to portion sizes and, when full, don't finish all the food on the plate just because it's there. Preventing overindulgence is the key to maintaining weight.
4. Get active. Don't lead a sedentary lifestyle for the entire trip – get up, go swimming or exploring, and enjoy taking part in active pursuits.
5. Stay on top of your alcohol intake. Alcohol is filled with empty calories and dehydrates the body, so follow every drink up with a glass of water.
6. Separate emotions from the genuine desire to eat. Homesickness can encourage overeating.
To find out more, visit the gateway to living well at http://www.yourwellness.com.