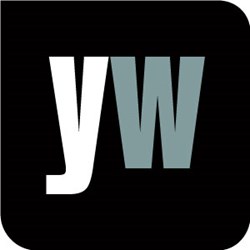 London, UK (PRWEB UK) 27 October 2013
The family of centenarian Doris Lee, who turned 100 on September 27th, have attributed their loved one's long-lasting health to cod liver oil, as well as a sweet tooth and oil of olay. This was reported by Hemel today on October 1st who, in their article "Oil of Olay and plenty of sweets as Hemel Hempstead's Doris celebrates her century," noted the views of Ms Lee's son Terry, who commented, "She's always taken cod liver oil. I remember her giving it to me as a boy, it was awful! She used to give me a spoonful of malt afterwards to take the taste away."
With this in mind, Yourwellness Magazine investigated how cod liver oil could contribute to a healthy diet. According to Yourwellness Magazine, "Cod liver oil is renowned as being beneficial in a healthy diet. The omega-3 fatty acids found in fish oils are well known for their abilities to reduce inflammation and help reverse a variety of ailments, from eczema to heart disease… Cod liver oil has been used for centuries, with history showing that people as far back as Roman times were using this health benefiting product. A great addition to any healthy diet, fermented cod liver oil assists the body with nutrients that it cannot obtain through food to ensure a balanced diet." (http://www.yourwellness.com/2012/12/cod-liver-oil-for-a-healthy-diet/#sthash.ArDuREfY.dpuf)
Yourwellness Magazine pointed out that cod liver oil has a number of other benefits besides being packed with omega-3 fatty acids; it is also rich in vitamin D and A. Yourwellness Magazine explained that this is particularly good for a balanced diet, as the modern diet is often low in vitamin D which can cause a weak immune system and hormone imbalances. However, because the majority of cod liver oil is heat-treated, many of the naturally occurring vitamins are often lost. Therefore, Yourwellness Magazine noted that fermented cod liver oil is the healthier option in order to get the correct benefits.
To find out more, visit the gateway to living well at http://www.yourwellness.com.