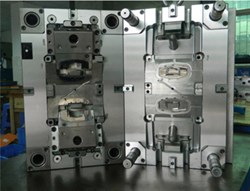 (PRWEB) October 15, 2013
Today, Wuxi Glory Plastics, a leading plastic blow molding company, has announced a big promotion of plastic molds. All customers that order its products online can get a discount, up to 30% off. The items on sale include plastic blow molding, plastic injection molding and many other related products.
The purpose of the promotion is to expand the company's European and American markets as well as to attract more customers from around the world. All engineers and designers from the company have promised to apply strict control regulations in the whole production process. The plastic molds offered by Wuxi Glory Plastics come in varying dimensions to meet different needs of the customers worldwide.
"There are a wide variety of plastic molds in our plastic product catalog. They come in different colors and sizes. You can visit our website to get what you need. We will always consider for your budgets. All our products are available at reasonable prices," says Mike, the general manager of the company's online shop.
And according to the CEO of Wuxi Glory Plastics, he is excited to launch the promotion. Besides plastic molds, the company offers many popular items at similar discounted prices now, such as blow molding bottles, plastic closures, plastic caps and so on. Before shipment, all products are checked for many times to meet the designed specifications and qualifications.
In addition, the company pays much attention to customer support, application acceptance, development quality, bug testing, and design, aiming to serve clients worldwide in a better way.
About Wuxi Glory Plastics
Wuxi Glory Plastics is a China based company which was founded in 1995. It has become one of the leading companies in the plastic industry in China. The core services provided by the company include blow molding and injection molding. Other than this, custom molded parts and various plastic parts are also supplied.
For more details about their products and services, please visit:
http://www.plastics-molding.com/