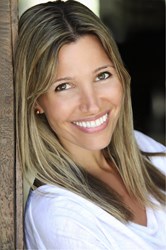 We had a renewed determination to follow what we felt was right and move forward on our own terms. We're excited about the balance and momentum we've been able to achieve
Los Angeles, CA (PRWEB) October 16, 2013
Privately held Wendy Bellissimo Media announced today that less than two years after her re-emergence the family lifestyle designer has established licenses in ten major family-centric consumer product categories with distribution that is projected to bring in more than sixty million dollars at retail in the coming year. The more recently forged partnerships are consistent with the company's established strategy to expand the décor, apparel and accessories brand beyond baby and juvenile and into products that are also designed for Mom, Teen and other non-juvenile categories, most notably, Home. The path is a natural one considering that over the past 15 years Wendy Bellissimo has been a trusted name among America's growing families.
In 2010 Bellissimo stepped away from her business in order to focus on her family as one of her four daughters battled a rare and serious form of cancer. In late 2011, as it was clear that their daughter had entered remission, Wendy and her husband, Joe, took a deep breath and essentially had to start over from square one. "We emerged from this period in our lives with a completely different outlook," said Wendy. "It was a daunting concept to think about having to reboot our business, but after what we had been through the challenge seemed relatively insignificant. In fact, we had a renewed determination to follow what we felt was right and move forward on our own terms. We're excited about the balance and momentum we've been able to achieve."
Building upon this momentum and the brand's diverse assortment and distribution through various national retailers, Bellissimo is not about to slow down. This week, she showcases a her prolific portfolio at ABC Expo; next week, she will officially debut, "Inspirations," her first line of youth, nursery and guest room furniture with Legacy Classic Kids which received an overwhelming amount of buzz at the September 2013 High Point Pre-Market; and, although details are under wraps at the moment, Bellissimo also just signed a multi-year clothing deal that will expand her reach in apparel well beyond baby and kids and to a whole new level.
"We're in a great place right now," said Joe Bellissimo, Wendy's husband and longtime business partner. "We have a diverse and solid portfolio of licensees and we are actively working to grow that portfolio organically into other categories that reach families."
In another move that demonstrates a commitment to continue the growth and diversification of the brand, the company has also this month brought on-board Kimberly Muroff, who until recently served as the Senior Director of Brand and Business development for Shabby Chic. "Wendy's design talents and credibility as a mother of four offer a unique and desirable package," said Muroff. "I'm incredibly excited to build upon the strong brand that she has already established and to have this opportunity to help grow it into new categories, territories and channels of distribution."
"As much as we have happening right now, in my mind, this is only the beginning," added Wendy. "We've always taken this business one baby step at a time, but now that we've achieved this new level of balance, I am one-hundred-percent ready to forge on ahead."
_______________
For more information related to this release please contact info(at)wendybellissimo(dot)com.
Licensing Inquiries: Contact Kim Muroff. kim(at)wendybellissimo(dot)com