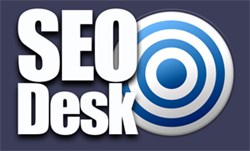 (PRWEB UK) 16 October 2013
Party Wall Surveying, one of the UK's leading companies in resolving party wall disputes, is pleased to announce that they have expanded their London service. This means that the company is now able to offer party wall surveying support and guidance across the capital. The company, which is under the Adair Associates umbrella, offers specialist party wall advice for people who own the building, who own the adjoining wall or who have been served with a notice.
When it comes to legal matters, it is always best to rely on the guidance of a professional. Although it would be hoped that neighbours would be able to come to an amicable agreement over shared elements or property, it is understandable that both parties will find themselves in situations where they are unwilling to compromise. There can be times when the Land Registry documents are not clear on who owns what or what the legal requirements are, and this is where Party Wall Surveying is the natural choice to resolve the dispute as quickly and as efficiently as possible.
Anyone looking for the most experienced party wall surveyor London has to offer will find that Party Wall Surveying employs a number of experts in this field. With considerable experience and success in Sutton, the company is now able to provide party wall advice and assistance across London. When it comes to the finest party wall surveyors London has to offer, it is often best to look for a surveyor that can explain the issue and their findings in everyday terminology. Legal documents and matters can be confusing due to the language that is used in them as opposed to what they actual detail but it is easy to see why many people prefer to leave these matters to professionals.
Party Wall Surveying aim to keep their clients fully informed of the progress of the case or dispute. The fact that they do this in a straightforward manner which can be easily digested is the greatest benefit of hiring their services. Now that Party Wall Surveying has expanded their services to cover a greater area of London, they look forward to helping neighbours resolve any disputes they have. There is hopefully no need for arguments or disagreements to cause serious rifts between people and Party Wall Surveying hope to resolve matters as quickly as possible.
About Party Wall Surveying:
Party Wall Surveying provide a specialist legal service regarding to party walls. While there can be many reasons why neighbours will have disagreements, not all of these require legal assistance to resolve them. Party walls represent a more serious division between different parties, which is why there is a need for a legal professional to study the case and provide guidance. Any lawyer would be able to read and understand the terms of legal documents pertaining to party walls, but when it comes to case knowledge, history and understanding of the matters surrounding party walls, it is always best to rely on an expert in the field.