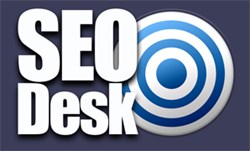 (PRWEB UK) 17 October 2013
The BBC's Watchdog programme last week highlighted a potential problem with sunscreens which contain harsh chemicals – an allergic reaction for a significant minority. It was one specific brand, Piz Buin that drew the attention of the consumer rights programme. Having already reported on the side effects of this particular sun screen earlier this year, new figures show that over 10% of people who have used the product have experienced some form of allergic reaction.
Back in the summer any reaction to the 1 Day Long suncream was written off by Piz Buin as too small to be of concern however the programme sparked more to come forward and complain of their adverse reactions. Side-effects to the products have included rashes, swelling and itchiness. For one consumer, Sophie Holmes, a marketing executive from London, the side-effects started on her journey home from her holiday. She told Watchdog:
"As we were driving (home from France) it got worse and worse and worse and started to swell in my face and in my neck, and so I went straight to A&E in London.
"They prescribed me with steroids to reduce the swelling as it was a worry - it was restricting my airways and could become fatal."
Dr Ian White, a dermatologist from St Thomas' in London has identified the preservative Methylisothiazolinone as the likely cause. The manufacturers of Piz Buin have announced that they will now create a Methylisothiazolinone-free version of the sun cream next year.
It does beg the question as to whether people should put their trust in products with potentially harmful chemicals in them, and will no doubt lead to an even bigger rise of interest in natural skincare products, a trend that is already being witnessed. Natural Skincare Company owner Amanda responded to the situation by stressing the importance of taking more care over what we readily apply to our bodies:
"When we started our company back in 2003 our aim was solely to provide pure and chemical free skincare to help the environment and to reduce the amount of chemicals in general entering our bodies. However, since that time, we have discovered that allergic reactions and sensitivities to products applied to the skin have mushroomed, with more and more people suffering from these problems. Many studies have shown that our bodies are becoming overloaded with a chemical cocktail, from all sorts of different sources. It is imperative that we look closely at ingredients lists and try to reduce this overload on our immune systems".
More about The Natural Skincare Company
The Natural Skin Care Company was set up in response to a growing desire from consumers to use natural products and to avoid potentially harmful chemicals. The company's owner ensures that every single product is tested by their team before offering it to the market, in order to assess its quality and efficacy.
They are committed to ethical standards and in promoting overall well-being. All types of personal care products are available to buy online, including skin care and organic make-up.