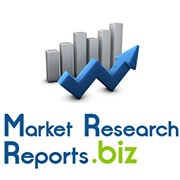 Albany, NY (PRWEB) October 15, 2013
The significant rise of social networks has created a springboard for the social gaming segment of the entertainment industry. Gaming is becoming increasingly compelling thanks to various enhancements such as the addition of socially playable and sharable features within games, which have gradually become common characteristics.
While generally a lucrative segment, the industry has its own challenges including short-term focus, low user retention, high CPA & OPEX, low ARPPU, and fragmented platforms.
Browse Full Report With TOC: http://www.marketresearchreports.biz/analysis-details/social-gaming-market-entry-and-success-strategy-analysis-2013
This research evaluates the strategy of both successful and unsuccessful social gaming companies. Through this analysis, we have developed Success Guidelines for social gaming companies (start-up and established companies).
Companies in Report:
6waves
Bitcoin
Bitfold Games
Booyah
Facebook
King.com
Kontagent
Playdom
Playspan
Pretty Simple
Sojo Studios
Superewards
Trialpay
Ubisoft
Zynga
Click here to download detail report: http://www.marketresearchreports.biz/sample/sample/176565
Report Benefits
Recognize how a strong value chain can mitigate social gaming risks to minimum
Understand features and strategic steps that are crucial for social gaming success
Identify how to create and introduce new compelling games vs. existing social games
Identify factors that drive success of social gaming companies and how others can learn from them
Identify the structure of a social gaming costs and how to keep marketing and acquisition budget low
Target Audience
Social network companies
Mobile application developers
Wireless infrastructure suppliers
OTT application and service providers
Social entertainment application developers
Wireless carriers and other service providers
Online, mobile, casual, and console game companies
To Buy the copy of this report, visit: http://www.marketresearchreports.biz/analysis/176565
Table of Contents:
1.0 Executive Summary 3
2.0 Fetaures That Need to Incorporate With Social Game 5
3.0 Core Choices Or Steps to Follow 8
4.0 Popular Vs. New Gaming Ip: What to Follow? 9
5.0 Costs Calcluation for 4 Games Series Vs. 25-50% Success Case 11
6.0 Risks Associated With Social Gaming Success 13
7.0 How to Create Successful Gaming Ip Line? 14
8.0 How to Minimize Marketing & User Acquisition Cost? 16
9.0 How to Use Monetization Strategies? 18
10.0 How to Build Strong Development Chain? 20
Latest Report:
China Heparin Industry Report, 2013-2015
Browse Full Report With TOC: http://www.marketresearchreports.biz/analysis-details/china-heparin-industry-report-2013-2015
Since the small intestines of pigs (raw materials for production of heparin) in China are abundant (the pig slaughtering volume in China approximates 50% of globe's total) and heparin APIs are gradually recognized internationally, China has grown into the largest heparin API producing and exporting country around the globe. Nevertheless, due to the stagnant demand in European and American markets in recent two years and the improved standards for heparin export, the export volume and value of heparin APIs in China both presented a decline trend during 2011-2012. In 2012, the export volume of heparin APIs in China only registered 103.86 tons (with a year-on-year decline of 1.3%), or about 14.5 trillion units (based on 140IU/mg), addressing 46.5% of global heparin API demand in corresponding period.
Hepalink, Nanjing King-friend, Dongcheng Biochemicals and Qianhong Bio-pharma are major suppliers of heparin API around the globe. With output and sales volume of heparin API above trillion units in recent years, the four enterprises have been the largest exporters of heparin in China for consecutive years, and shared over 70% of China's total export of heparin.
To Get Download Full Report With TOC: http://www.marketresearchreports.biz/sample/sample/176520
Global And China Aluminum Profile Industry Report, 2013-2016
Browse Full Report With TOC: http://www.marketresearchreports.biz/analysis-details/global-and-china-aluminum-profile-industry-report-2013-2016
Since 2012, due to China's economic slowdown, global economic stagnation and trade protection measures taken by Europe, U.S. and other developed countries on some aluminum products from China, the fast-growing Chinese aluminum processing industry has been confronted with some pressure. However, given the increasingly wider range of applications of aluminum profiles and especially driven by the trend of lightweight transportation, production and sales of aluminum profiles are growing.
In 2012, China's output of aluminum profiles was about 13.11 million tons, up 14.0% from a year earlier. Seen from product mix, industrial aluminum profile industry is developing rapidly, and the full-year consumption in 2012 reached 4.024 million tons, occupying 33.6% of total consumption, up 11.22% year-on-year.
To get download full report with TOC: http://www.marketresearchreports.biz/sample/sample/176130
About Us
MarketResearchReports.Biz is the most comprehensive collection of market research reports. MarketResearchReports.Biz services are specially designed to save time and money for our clients. We are a one stop solution for all your research needs, our main offerings are syndicated research reports, custom research, subscription access and consulting services. We serve all sizes and types of companies spanning across various industries.
Contact
M/s Sheela
90 Sate Street, Suite 700
Albany, NY 12207
Tel: +1-518-618-1030
USA – Canada Toll Free: 866-997-4948
Website: http://www.marketresearchreports.biz/
Blog: http://mrrbiz.blogspot.com/