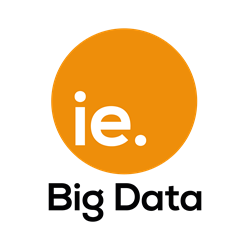 What sets this summit apart from the rest is a holistic overview of the most important factors for marketeers and data experts to consider.
Miami, FL (PRWEB) October 16, 2013
Customer attention has evolved rapidly, from offline forms of communications, to the rise of digital, which has created a need for tailored and targeted real-time engagement. In a world of multiple channels and market saturation, there's a lot of pressure for organizations to get it right.
The Big Data and Marketing Innovation Summit on November 13 and 14 in Miami will look at the tools and techniques used by data executives and marketing professionals to combine Big Data with an integrated marketing strategy. For an organization to connect with its consumers there's a need to understand who that customer actually is; understanding and harnessing the power of Big Data and Analytics can help organizations to target effectively, generate awareness and drive traffic through the most effective mediums available.
"The key focus areas of the summit will be customer engagement, customer retention, marketing optimization and marketing performance," said Chris Towers, Big Data Divisional Head at Innovation Enterprise. "What sets this summit apart from the rest is a holistic overview of the most important factors for marketeers and data experts to consider."
The summit boasts a line up of over 20 world-class speakers: Data Scientists, Analytics Directors, VPs of Marketing Analytics and Chief Analytics Officers to name a few. Amongst the keynote presenters includes Vikram Somaya, General Manager at The Weather Channel who will discuss 'Real-Time Localized Targeting Using Weather Data.' This presentation will explore how marketers can make their own data actionable in real time and how this can ultimately increase sales. Data can help tailor marketing messages in real-time so that marketing professionals can make targeted decisions both swiftly and efficiently. The key takeaway from this presentation is the need for marketing to move ahead of the weather conditions; from a passive "cope and avoid" strategy to a proactive "anticipate and utilize" approach to drive business results.
Vikram will be joined by leaders from Merkle, UPMC, Yahoo!, Facebook, Walmart Labs, LinkedIn and many more, for two days of presentations, networking and discussion of key business issues. For more information and to view the full agenda, please visit http://theinnovationenterprise.com/summits/big-data-marketing-innovation-summit-miami-2013.
##
About IE.: Innovation Enterprise, a CFO Publishing company is an independent business-to-business multi-channel media brand focused on the information needs of Senior Finance, Operations, Planning, Strategy, Decision Support & Advanced Analytics executives. Products include IE.Summits, IE.Finance, IE.Analytics, IE.Operations, IE.Strategy, IE.Membership and IE.Insights. Whether it's delivered online, or in person, everything IE produces reflects the company's unshakeable belief in the power of information to spur innovation.