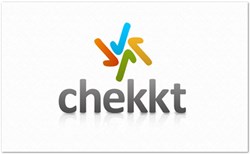 Tel Aviv, Israel (PRWEB) October 16, 2013
Chekkt, a new marketplace designed to help entrepreneurs discover the SaaS applications they need to grow their business, officially announces that they will become the first platform to allow early (alpha and beta) stage SaaS developers to publish their products in the marketplace, effectively enabling them to gain initial exposure, receive important feedback, and attract early adopters.
Over one thousand merchants have signed up with Chekkt to date. "We offer an ideal solution for startups who need to get a foot in the door," explains Ori Manor, CEO at Chekkt, "and now we've decided to also open our doors to alpha stage products who want to test the waters."
With the number of SaaS startups on the rise, the market is becoming increasingly more lucrative. Businesses are constantly on the lookout for online products and services that address their needs, and developers are exploring innovative ways to compliment these needs. By acting as a liaison between B2B SaaS developers and their users, Chekkt is focused on providing both parties the resources they need to succeed.
http://www.crunchbase.com/company/chekkt-ltd
http://www.geektime.com/2013/07/21/chekkt-raises-1-25m-to-help-you-find-the-right-saas-for-your-business/