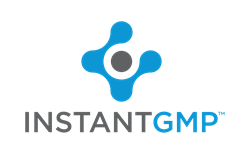 Cary, NC (PRWEB) October 15, 2013
InstantGMP, a developer of software for manufacturing products that must comply with current Good Manufacturing Practices (cGMP), just released 10 additional Standard Operating Procedures (SOPS) and 2 more Policies that enhance compliance with cGMP. Their premier product, InstantGMP MES, a manufacturing execution system with electronic batch records, was designed to be used interactively with SOPs to make this the only software that is offered as a complete package for instantly getting into compliance with FDA regulations. When used with the newly enhanced set of 90 SOPs and Policies, it make getting into or staying in compliance easy.
The newest SOPs and Policies added to the InstantGMP list are:
SOP-0209.00 Complaints
SOP-0211.00 Product Recalls
SOP-0314.00 In-Coming Materials Holding and Labeling
SOP-0315.00 Holding and Labeling of In-Process Materials
SOP-0316.00 Holding and Labeling of Packaging Components
SOP-0317.00 Holding of Labels
SOP-0318.00 Holding and Labeling of Finished Products
SOP-0415.00 Waste Control and Management
SOP-0416.00 Grounds
SOP-0417.00 Storage in Refrigerators or Freezers
POL-0310.00 Production Facilities and Buildings
POL-0603.00 Records Retention and Disposition
SOPs form the basis of any quality system that is used in manufacturing regulated products like pharmaceuticals, dietary supplements and medical devices. Lack of adequate documentation and SOPs is one of the most frequent citations issued by the FDA after inspecting manufacturers for cGMP compliance. Having and using standard operating procedures is the easiest way to avoid 483 citations and warning letters issued by the FDA.
About InstantGMP
InstantGMP™ develops web-based software for manufacturing products that must comply with current Good Manufacturing Practices (cGMP) and FDA requirements. Our software systems were developed to meet the standards of cGMP, GAMP and 21 CFR Part 11. InstantGMP™ MES is a manufacturing execution system and InstantGMP-Lite™ EBR is an electronic batch record system. These software systems were designed to include the quality and cGMP checks necessary to make manufacturing cGMP products easy.