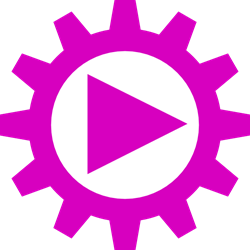 Music Video Machine is like Spotify for music videos.
Los Angeles, CA (PRWEB) October 16, 2013
Launched today by Awfbeat LLC, Music Video Machine is the easiest way to search and share YouTube's music videos. Now with a single search, users can view the corresponding music videos for an artist's entire discography as well as the top music videos of similar artists. Additionally, users can filter between Official, Live, Lyric and Karaoke versions of their favorite songs.
"With Music Video Machine, creating music video playlists is just as easy as audio playlists," said Paul Wehner, CEO of Awfbeat. "It's like Spotify for music videos."
Users can visit Music Video Machine today at http://MusicVideoMachine.com to uncover the millions of music videos YouTube has to offer.
Creating a playlist on Music Video Machine requires a minimal number of clicks. As you begin playing videos they are automatically added to a playlist that is instantly shareable. Just copy the page URL and send it to a friend - no account required. Additionally, Music Video Machine offers a simplified embedded player for blogs.
For those who do choose to create an account, you can bookmark your favorite playlists and then track how many followers and views your playlists receive. Built for social exploration, you can also follow your friends to see what playlists they have been watching.
Music Video Machine is optimized for desktop, tablet and mobile browsers, providing users a seamless way to access their video playlists no matter where they are. The service is completely free and open to the public today.
About Music Video Machine:
Music Video Machine is a free, on-demand streaming service offering music fans access to Official, Live, Lyric and Karaoke music videos for all their favorite songs. Music Video Machine works on desktop, tablet, mobile devices as well as Internet enabled televisions. Designed to make playlist creation as easy as possible, users can create and share playlists in a minimal number of clicks and without having to create an account.
About Awfbeat LLC:
Founded in 2013, Awfbeat LLC is on a mission to help people discover, share and enjoy music videos.