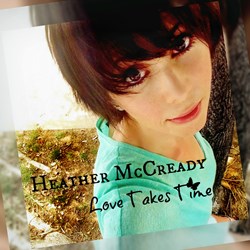 "I am glad mental health is becoming a topic in the news. That is a step in the right direction. However, we need to change the subject. We need to hear treated voices and talk about mental health during the silence and not the storm." Heather McCready
Fort Worth, TX (PRWEB) October 15, 2013
Heather McCready is passionate about mental health due to being a treated bipolar woman for over 10 years. She lost her aunt and cousin to suicide and soon after began her public crusade to silence the stigmas. Heather says, "The stigmas will stop when people will talk." She even has this as a slogan on T-Shirts available for sale in her store. Heather also said, "I am glad mental health is becoming a topic in the news. That is a step in the right direction. However, we need to change the subject. We need to hear treated voices and talk about mental health during the silence and not the storm."
Heather sang on "Good Day Dallas" http://www.myfoxdfw.com/category/233373/good-day and released a new single in honor of the fundraiser she is Chairing for Mental Health America called "Peppers and Pinatas" tonight. The event will raise money for MHATC's Peer Support Program which meets a great need in the lives of many people with mental health illnesses in the community.
Grab your friends and head to Joe T's tonight to enjoy great Tex-Mex food and fun at the semi-formal event. Come rain or shine: the event will carry on. Auction items available are everything from trips to Africa to spa baskets to golf clubs and more! It is a family friendly event and loads of fun. Doors open at 6 PM. Go to peppersandpinatas.com to find out more!