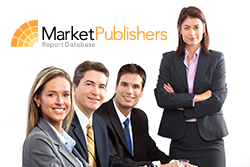 London, UK (PRWEB) October 15, 2013
Market Publishers Ltd is announced as a media partner of the European Energy Summit. The event will take place on October 30-31, 2013 in Istanbul, Turkey.
With major changes in global energy supply caused by fracking, the shale gas boom and the exploitation of new energy sources, Europe has to decide what new initiatives and technologies to embrace to achieve secure, affordable and sustainable energy supply. While energy efficiency and renewables remain a EU policy priority, national governments are at odds with each other regarding supply, investment subsidies and competing energy initiatives.
The European Energy Summit will bring together policy makers, industry leaders, investors, regulators, innovators and influential thinkers in Istanbul for a series of hard-hitting debates that will determine Europe's energy future. Attendees will find out the latest changes in the entire industry, explore emerging opportunities and risks, as well as details about factors driving the innovation.
Event Details:
The European Energy Summit
Dates: October 30-31, 2013
Location: Istanbul, Turkey
http://marketpublishers.com/events/the_european_energy_summit.html
Discussion topics include but are not limited to:

Europe's energy security: achieving diverse, secure, sustainable and affordable supply
The EU's policy priorities for the energy market
Regional cooperation in the energy sector - Russia's role in Europe
Turkey's energy sector
Iraq Kurdistan's energy potential
The future for shale gas in Europe
Commercial prospects in Turkey;
Sustainable horizons: towards a low-carbon Europe
The future of renewable energy in the global market
The Levant Basin - opportunities ahead
Speakers comprise:
His Excellency Taner Yildiz, Minister of Energy and Natural Resources, Turkish Government;
Simon Wright, Energy and Commodities Correspondent, The Economist;
Martin Herrmann, Chairman of the Board of Directors, RWE East;
Mithat Rende, Director General, Multilateral Economic Affairs and Energy, Ministry of Foreign Affairs, Turkey;
Kjetil Tungland, Managing Director, Trans Adriatic Pipeline (TAP);
Jean-Arnold Vinois, Director, Internal Energy Market, European Commission;
Ernst von Weizsäcker, Vice-president, Club of Rome;
Alexander Novak, Minister of Energy, Russian Federation;
Zeynep Dereli, Managing Director, APCO Worldwide, Istanbul office;
Orhan Duran, Chairman, PETFORM;
Kenan Yavuz, Chief Executive Officer, SOCAR Turkey;
Andrzej Kozlowski, Executive Director for Strategy and Project Portfolio Management, PKN Orlen;
Etc.
To register for the event, please click here.
To register at MarketPublishers.com, please visit our Registration Page.