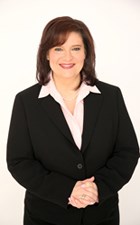 "Conflict is really misalignment, and leadership alignment is our expertise." ~Sonya Shelton, Executive Leadership Consulting
Los Angeles, CA (PRWEB) October 16, 2013
A majority of CEOs are open to receiving leadership advice and development.
According to Stanford University's 2013 Executive Coaching Survey, two-thirds of CEOs are not currently receiving any outside advice on their leadership skills—yet almost all would be receptive to suggestions from a coach. The survey also found the skills most executives are eager to develop concern conflict resolution.
Nearly half of CEOs who responded to the survey said they needed help developing conflict management skills. Of the 12 skills CEOs were questioned about, interest in conflict management coaching was the strongest.
CEO and founder of Executive Leadership Consulting Sonya Shelton advises that a CEO's ability to successfully and swiftly manage conflict is at the crux of successful decision-making and productivity.
"From my perspective, conflict is really misalignment, and leadership alignment is my expertise," Shelton said. "Developing conflict management skills among your organization's leaders has far-reaching benefits. With nearly 100% of CEOs reporting that they enjoy and benefit from the process of receiving coaching and leadership advice, bringing on an executive coach for this purpose is as opportunity to fully develop talent."
For more information about Executive Leadership Consulting please visit http://www.executiveleader.com and follow Sonya Shelton on Twitter for great leadership tips and daily inspiration @SonyaShelton.
About Executive Leadership Consulting:
Sonya Shelton, CEO and founder of Executive Leadership Consulting, is the author of the book "You're an Executive, But Are You a Leader?" As an international speaker and consultant, she shows managers and executives how to increase their leadership effectiveness so they can boost their professional and business results.
Executive Leadership Consulting offers workshops and coaching programs designed to develop leadership capability at all levels of the organization. Shelton designed the programs at Executive Leadership Consulting based on her more than 25 years' experience as a leader in a variety of companies and industries, including the high-paced fields of publishing, advertising, and entertainment. She has worked as an executive coach and consultant with companies around the world from start-ups to Fortune 100 corporations, including Disney, Nestle, and Microsoft.