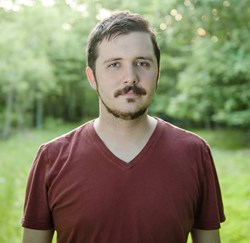 Frederick, MD (PRWEB) October 16, 2013
ArachnidWorks Inc., a full service advertising agency in Frederick, MD, is proud to announce the hiring of a new full-time employee, Brett Thompson. Mr. Thompson will assist with numerous graphic design layouts and will also contribute to other marketing efforts within the company.
"Brett has a great attitude and we can tell he's eager to dive right in. That's going to make a great addition to our team, here at ArachnidWorks," noted Monica Kolbay, President of ArachnidWorks.
Prior to joining ArachnidWorks, Brett worked as a freelance designer and photographer. He graduated from Towson University in 2012 with a Bachelor of Science degree in Digital Art and Design.
About ArachnidWorks, Inc: ArachnidWorks is a full-service advertising agency and web design company, serving the Baltimore and Washington, DC metro areas, as well as beyond. The firm offers website design and development along with internet marketing services, as well as media buying, ad creation, copywriting, print media, logo design and other corporate identity services. ArachnidWorks is also a longtime media buyer in a number of major markets in the mid-Atlantic region and beyond.