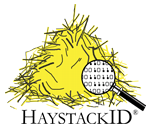 San Francisco, California (PRWEB) October 15, 2013
Haystack Information Discovery (HAYSTACKID), a leading provider of risk management and end-to-end technology-driven litigation preparedness and eDiscovery services, announced today that it has trademarked its internally developed platform PlainView, and continues to offer this valuable digital assistant to clients today.
PlainView was developed by the problem-solving minds at HAYSTACKID to alleviate various stressors and myriad inefficiencies often found during the reporting stages of projects. The platform can be used to quickly reduce the time, money and resource that go into eDiscovery projects.
As necessity is the mother of invention, HAYSTACKID recognized issues related to early case assessments and other reporting dilemmas throughout projects. It took this realization as an opportunity to once again separate its approach from that of competitors.
"It used to be hard for a client to get these reports, look at them and, especially, to tweak them," Jefferey T. Stevens, Chief Technology Officer of HAYSTACKID, explained. "It was in the interest of the processing vendor to make it inconvenient: The harder to cull, the more data the client was 'forced' to process."
With PlainView, clients can significantly reduce processing costs by easily accessing their electronically stored information, viewing it through virtually any perspective, obtaining real-time reports and tweaking when necessary.
The client can report on and cull data according to a breadth of categories, including email domains, document extensions, date filters, custodians and more, maximizing ease of use and accuracy. Minimizing data at this stage reduces the processing costs of a native review, the attorney time needed to look at it and the overall price of production.
"The client has always been able to ask for a report, but when they want to tweak that report they need to request a new one and wait until it's generated," Mr. Stevens added. "Now they can adjust as much as they want. Look at the data in whatever focus they want."
HAYSTACKID was able to trademark this new advancement because it is dramatically different, and more comprehensive, than virtually any other known tool used by competitors.
The firm remains committed to continuously improving its internal processes, innovating when persistent problems occur and providing corporate clients and counsel with the most comprehensive, effective and efficient support available today.
About Haystack Information Discovery
Haystack Information Discovery ("HAYSTACKID") provides corporate customers and their counsel with low-cost predictability options that allow accurate budgeting and forecasting of their discovery expenses without the additional cost of software, hardware, or implementation fees. With office across the world and processing centers throughout the United States, HAYSTACKID is ready and able to handle your largest case, and save your organization a tremendous amount of time and money.
Haystack Information Discovery is headquartered in New York City with offices in Boston, Chicago, San Francisco, Denver, San Diego and Paris, France.
Continue to visit us at http://www.haystackid.com or call (877.942.9782).
Contact:
media(at)haystackid(dot)com
877.9.HAYSTACK (877.942.9782)