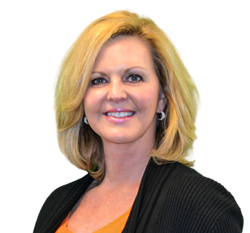 Debra's industry experience, strong work ethic and ability to support her fellow associates has contributed to ResMan's growing success.
Plano, TX (PRWEB) October 22, 2013
ResMan® a leader in cloud-based residential management software recognized the need for dedicated resources within the organization to stay the course of true dedication and support of association members. ResMan was developed by multifamily professionals who desired to make a difference in life of the everyday user; Debra shares this passion and eagerly joined the ResMan team. "I am thrilled to be a part of bringing this revolutionary solution to the property management industry." stated Debra Cambron-Rose.
Debra brings over 30 years of serving in the property management industry both on the operations and vendor side of the business. Debra started her career like many in the industry by joining a management firm as a Leasing Consultant during her college years and working her way up to several executive positions. Debra's operational and management experience includes trouble shooting challenged assets at all levels. Debra's skills encompassed due diligence, new acquisitions tax credit, conventional and new construction management. Debra managed two major rehabs and repositioned the assets in the marketplace to which she was rewarded with the role of Assistant Vice President for NP Dodge Minnesota.
Debra moved to the vendor side of the industry 6 years ago as a General Manager for ForRent Media Solutions, Dallas headquarters. Debra attributes many of her successes on the vendor side to the education provided through For Rent Media Solutions. Debra succeeded in turning a struggling market into a team of professionals that grew revenue beyond prior years rewarding her entire team with President's Club Status.
"Debra Cambron was the only person who could fill the role; Debra has shown her commitment to ResMan over the last year while helping to develop the sales division. Her industry experience, strong work ethic and ability to support her fellow associates has contributed to ResMan's growing success," stated Elizabeth Francisco, COO. "We could not ask for anyone better to represent our company or to help fulfill our commitment to the Apartment Industry."
In addition to serving the property management industry over the last 30 years Debra has been involved with personal charities such as Family Legacy sponsoring orphans in Zambia for education, clothing, food and a future. Debra worked closely with the Cancer Foundation in San Antonio, Texas and provided special care to women going through radiation. Debra is deeply committed to faith, family and serving the property management industry.
About ResMan®
ResMan®, a cloud-based residential management application, provides the core solutions required for effective property management. Receivables, payables, maintenance, resident portal and financial reporting are all provided in one complete package for one price. Developed by over 50 tenured multifamily management professionals, ResMan® has evolved over the last 13 years from a desktop application to a progressive SaaS (Software as a Service) solution specifically designed for residential property managers and owners. ResMan® gives multifamily professionals and their associates the ability to make better, faster decisions and access information from virtually anywhere, anytime.
For information, visit http://www.iwantresman.com or call 855-ResMan 1 (855-737-6261)