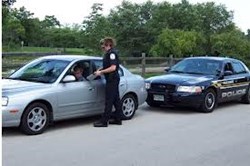 he bottom line is that a life is not worth a text message and we recommend that drivers never text and drive!
Longwood, FL (PRWEB) October 16, 2013
On October 1, a new texting while driving law affecting all Florida residents went into effect. Teachers Insurance Specialists warns Florida drivers that this new law means texting and driving will no longer be "legal" anywhere in Florida and anyone who is caught will now face major consequences. "Many Florida residents are unaware of the new texting and driving law, and we want to make sure that all Florida drivers are aware that they will be penalized if caught while texting and driving," says Simone Baldwin owner/operator of Teachers Insurance Specialists.
The new law bans manual texting while driving, but not while stopped in traffic or at traffic lights. "This law is a secondary offense which means that a driver needs to be pulled over for some other violation in order to get a ticket," adds Baldwin. Although this law is just a secondary offense, it doesn't mean that it may become a primary offense in the future. "The seatbelt law started out as a secondary offense and now is something that you can be pulled over for, so this new law could follow in its footsteps," adds Baldwin.
According to the National Safety Council it is six times more dangerous to text and drive than it is to drink and drive and over 100,000 crashes occur each year because of texting and driving. The Florida Insurance Agency, Teachers Insurance Specialists, wants consumers to know just how dangerous texting and driving can be. "The bottom line is that a life is not worth a text message and we recommend that drivers never text and drive!," states Baldwin.
Teachers Insurance Specialists is an Horace Mann insurance agency located in Longwood Florida, and has been providing superior insurance products to educators and non-educators alike for over 14 years in the Central Florida area. In addition to home insurance and life insurance, they also offer car insurance, boat insurance, RV insurance, motorcycle insurance and golf cart insurance.
"We don't just sell insurance policies; we create custom insurance policies for our clients to get the best coverage with the highest protection value. We also offer various discounts to ensure our Florida insurance customers receive the best prices-and care," explains Baldwin.
The insurance agents at Teachers Insurance Specialists are extremely knowledgeable about the various discounts for auto, home and property insurance. Their agents are available for consultation in the event Florida residents need to file a claim or need additional information on how to qualify for insurance discounts.
Teachers Insurance Specialists is located at 2917 West State Road 434, Suite 101 in Longwood, Florida 32779 about 30 minutes east of Downtown Orlando.
Florida residents are encouraged to visit Teachers Insurance Specialists online at http://www.carinsurancefloridaspecialists.com for free quotes for auto, home and life insurance. You can also reach Simone Baldwin and her insurance agents at 407-622-6634 to receive an insurance quote over the phone.