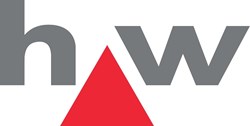 Washington, DC (PRWEB) October 15, 2013
Hanley Wood, the premier information, media, event and strategic marketing services company serving the residential, commercial design and construction industry, announces a major investment in all of its core media properties under one centralized audience database.
The newly-created Hanley Wood Media Network will position marketers to engage Hanley Wood's owned and operated, editorially-driven database via centralized targeting and purchase behavior criteria. The network encompasses all of Hanley Wood's media platforms - digital, print, executive events, and marketing services. Coupled with Metrostudy's local market data, this unified approach allows our customers to connect more deeply with all residential and commercial design and construction audiences. It also allows for buying efficiencies and centralized delivery of reporting and analytics.
"We are committed to providing our customers with engagement opportunities they can't get anywhere else," noted Peter Goldstone, CEO of Hanley Wood. "Our business model allows our customers to maximize growth while reducing infrastructure costs, enabling them to focus on innovation, development of new products and services, and new revenue streams."
Hanley Wood is also announcing a series of innovations related to its digital- and customer-first media strategy:

The launch of a proprietary media targeting offering based on Metrostudy market data
The launch of Big Builder, a brand targeting high-volume home building enterprises
The re-launch of the Tools of the Trade website, with integration of its content across the entire Hanley Wood network of websites
The launch of a proprietary video platform that will allow customers to distribute multimedia content across multiple platforms and integrate video into advertising
A launch of updated versions of all Hanley Wood Media Network websites to create a more seamless flow of relevant content across all audience segments, enhanced social community capability, and significantly upgraded, high-impact advertising vehicles
Hanley Wood continues to expand and invest in its strategic marketing services infrastructure and offerings. Enhanced capabilities for providing full-service lead generation, social and content marketing, video production, event and client/project management remain high priorities for the remainder of 2013 and into 2014.
"Only Hanley Wood can deliver high-quality audiences at all stages of the purchase process, giving marketers the edge they need to drive growth in their business," said David Colford, chief customer officer for Hanley Wood. "Our readers and the attendees at our events trust Hanley Wood to deliver high-quality, authoritative content and information. That relationship fuels our database which, in turn, helps to drive new business opportunity for our customers."
About Hanley Wood
Hanley Wood, LLC is the premier information, media, event and strategic marketing services company serving the residential, commercial design and construction industries. Utilizing the largest editorial- and analytics-driven construction market database, the company produces powerful market data and insights; award-winning publications, newsletters and websites; marquee trade shows and executive events; and strategic marketing solutions.