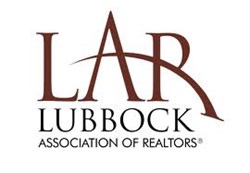 seeing the joy in their eyes
Lubbock, Texas (PRWEB) October 17, 2013
Think back to one of your first days of school. What stands out most? Was it the excitement of seeing friends, new teachers, or maybe there was no excitement, rather a nervous feeling. Starting a new school year can bring many uncertainties and uneasy feelings, especially when it comes to making new friends, having a new schedule and a tougher curriculum. For those children that go without, those feelings can be magnified and leave emotional scars that last a lifetime.
The Lubbock Association of REALTORS (LAR) knows that giving these children something they need can help give them a boost of confidence and a reason to smile. On September 11, 2013 Lubbock Realtors fit 526 children for shoes free of charge at participating Payless ShoeSource locations for their Walk With Pride campaign.
Each year, LAR includes funds in their budget for the Walk With Pride campaign to pay for the socks and shoes. The South Plains Food Bank screens the children from local schools and gives them vouchers for their shoes. The children then bring the vouchers to participating Payless ShoeSource locations and the Lubbock Realtors fit them for a pair of athletic shoes and socks.
One of the key leaders on the LAR board and who is as well the Sales Manager for RE/MAX Lubbock, Nancy Rawls said "I am proud to be associated with such a great group of REALTORS. Each year the Lubbock Association of REALTORS sets aside monies to help the South Plains Food Bank by partnering with them on the Walk With Pride campaign, a vision of the Lubbock Association of REALTORS to help children in need by putting shoes on their feet. 'Walk with Pride' is just that, letting a child walk with pride at the beginning of the school year. This may be the only new pair of shoes a child might see until the next year. It is exciting to watch the joy on a child's face when they walk out in their new pair of shoes. During the fittings, you may hear things like "these make me run fast," "I look like a princess," or "I can jump higher now!" It makes it all worth the time and effort when you see the joy in their eyes and hear the genuine gratitude expressed."
RE/MAX is proud to have several Lubbock real estate agents volunteering their time to Walk With Pride. You never know what act of kindness can change someone's day, week, or year.