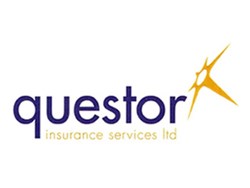 Winter holidays have been a firm fixture in the British holiday calendar for decades, and they are enjoyed by holidaymakers of all ages.
UK (PRWEB UK) 17 October 2013
Vehicle hire insurance and travel insurance specialist Questor Insurance highlights research which reveals some of the key trends for 2013/14 winter holidays.
The latest figures have revealed that Brits are more enthusiastic than ever about heading off for a break abroad this winter, with the number of holidaymakers planning a winter sun holiday (up to 40% from 39%*), a city break (up to 39% from 31%) or a skiing and snowboarding break (up to 15% from 10%) increasing year-on-year.
The most popular destinations for winter sun, according to the report from ABTA, include the Canary Islands and the southern Mediterranean countries of Greece, Malta and Tunisia. The Caribbean, Dubai and Mexico are also set to prove popular with long-haul travellers this winter.
City breaks to the continent and beyond are also proving a hit this winter, with Brits planning to head to destinations such as Amsterdam, Bruges, Prague, Berlin and New York in their droves to soak up the atmosphere of Christmas markets and to visit top attractions away from high season and long queues.
UK travellers are also keen to hit the slopes and indulge in some Après ski this winter, with the Espace Killy (France) topping the list of top 5 ski resorts for Brits followed by Trois Vallées (France), Sauze d'Oulx (Italy), Kitzbuhel (Austria) and finally St Anton (Austria).
British holidaymakers who are on a budget are also opting for up and coming ski destinations in Poland, the Czech Republic and Bulgaria.
The report also revealed that winter holiday enthusiasts are also looking for further activities away from the slopes to add to their holiday experience, and this can range from cookery classes to yoga and spa treatments.
Commenting Questor Insurance CEO Andrew Lawrence said: "Winter holidays have been a firm fixture in the British holiday calendar for decades, and they are enjoyed by holidaymakers of all ages.
"However, as winter holidays require specialist equipment, and can be affected by variable conditions on the slopes, is important to take out specialist winter sports travel insurance to ensure that you are fully covered."
Buy your winter sports travel insurance at Questor Insurance today.
Questor Insurance's 'Be Holiday Savvy' campaign is running from June to October and will provide travellers with a wealth of handy hints and tips to make the process of planning and executing their foreign holiday that much smoother.
Sources
*http://abta.com/news-and-views/press-zone/abta-reveals-winter-holiday-trends-2013-14
About Questor Insurance Services Limited
We are an independent privately owned insurance intermediary that is authorised and regulated by the Financial Conduct Authority. Questor Insurance designs and distributes niche insurance products for global markets at the same time providing great customer service via a dedicated in-house team.
Our mission is to provide our clients with the best niche insurance products and client service. We do this by designing our own insurance products, building our own software and by providing detailed and ongoing training to our staff.
We pride ourselves on providing the personal touch to our customers; you can telephone, email or make contact through our Live Chat application. Whichever way you make contact with us you will always find that our staff are ready to go the extra mile to assist.
Questor Insurance also supports its customers through the claim process. We have access to the Underwriter's claim systems so that we can provide our customers with updates on their claim and we meet with the claim handlers regularly to discuss servicing issues. We are also in the process of developing what will be an industry-leading claims platform to streamline the claims process even further to the benefit of our customers.
Questor Insurance currently offers insurance in three product classes, Vehicle Hire Excess, Travel Insurance and Excess Protection.
We started trading in August 2007 having received our authorisation from the Financial Conduct Authority's predecessor in July 2007. We are a dynamic innovative business with committed staff which translates into a great business. Our products are supplied retail to this website and wholesale to other sites.