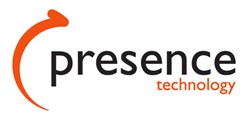 Atlanta, Georgia (PRWEB) October 16, 2013
Presence Technology, the leading provider of contact center solutions announces their new WebRTC technology will debuted in the U.S. market at the Call Center Demo & Conference, to be held in Atlanta, GA on October 22-23, 2013.
Developed by technology leaders including Google and Apple, WebRTC technology is quickly becoming the standard for web-based, real-time communications. The browser-based application eliminates the need for costly equipment to run a call centers. WebRTC uses the power of the web to enable communication channels including voice calls, video chat, file sharing, messaging and more providing a platform that simplifies all center operations.
"We are excited to be a leader in this revolutionary technology for all call centers," stated Mike Mandato, EVP of Presence Technology. "WebRTC will simplify call center enablement and create the perfect experience for customers across all industry sectors."
Benefits of WebRTC Technology:

Reduced cost for PBX hardware, PBX licensing, user telephones, remote user equipment, and agent training.
Speed of deployment, reducing roll out times to remote users, hardware in the data center, and agent training time.
Revenue generation potential to drive more sales, enhance customer service, and enables differentiation
For more information and to set up a demo of this technology please call at +1 888-908-0117.
About Presence Technology
Presence Technology is a leading provider of contact center solutions. Presence software enables contact centers to optimize resources and increase efficiency in the communications process with its customers. Their award winning software solutions are consistently recognized for quality and innovation, most recently receiving the "Visionary" 2013 Gartner Magic Quadrant for CRM Web Customer Service Applications. Presence has a portfolio of global clients serviced by a team of highly skilled professionals, and a network of strategic partners in North America, Latin America, Europe, and Africa supporting their efforts around the world.
For more information, visit Presenceco.com.