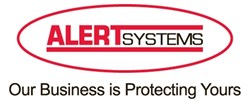 CCTV can record important evidence which can be valuable to police in furthering their investigations and bringing them to a successful conclusion.
(PRWEB UK) 16 October 2013
The Shropshire Star reports on October 11 in the article 'CCTV Plea After Oswestry Knife Robbery', that police have asked businesses with CCTV systems installed to contact them as the systems may have recorded important evidence after an alleged attempted armed robbery. The incident, which occurred on the morning of October 10, left a woman with hand injuries after she was allegedly attacked with a knife by a man. The man has been described by police as white, in his 20s, and wearing a light hooded top and a darker coloured anorak. Police have said the woman's injuries are not considered serious, but investigations are continuing into the role the knife played in her injuries.
In an attempt to further their investigations, police have appealed for town businesses with CCTV to get in touch with officers. West Mercia Police spokesman Chris Ammonds told the Shropshire Star that:
"Investigations are continuing and we are asking businesses and householders in the vicinity who have CCTV to check if they have picked up any evidence. The female victim managed to fend off the white, 'scruffy', male offender who was forced to flee the scene without stealing anything. The female suffered injuries to her hand but thankfully they're not too serious."
As experts in commercial security systems, AlertSystems closely follow news relating to CCTV. A representative for the company offered their comments:
"This recent news story signifies the importance of installing a CCTV security system on your premises and how vital they can be in police investigations. CCTV can record important evidence which can be valuable to police in furthering their investigations and bringing them to a successful conclusion. Having systems such as IP Network CCTV cameras installed can allow businesses easy access and management of their CCTV footage, which can allow business owners to quickly provide police with information."
AlertSystems manage and maintain over 5000 security installations throughout the UK and are specialists in providing business security solutions. Offering professional service and a complete range of security services such as monitored alarm systems, Automatic Number Plate Recognition and Avigilon CCTV security systems. AlertSystems offers effective and reliable solutions to security problems