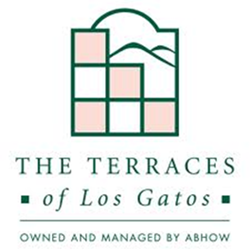 The Grove will offer residents a unique opportunity to maintain an enhanced lifestyle through a variety of programs while following their own rhythms of life.
Los Gatos, CA (PRWEB) October 15, 2013
The Terraces of Los Gatos is opening its doors to The Grove, the newest memory support residences in Los Gatos. The grand opening and Open House will take place on Tuesday, November 5 at 9:00 a.m. This new addition, which is part of the community's $4.7 million expansion, is a home setting with 16 private suites, and will address the growing need in Los Gatos and a health issue that's rapidly rising in California and across the country.
"The incidences of Alzheimer's and other forms of dementia are rapidly growing. While treatments are not available, new and innovative programs must be created to provide a continuation of a dignified and enriched life for those living with the disease," said Alex Candalla, executive director at The Terraces of Los Gatos. "We've invested in the community by bringing resident-directed programs to Los Gatos for those needing specialized care. The Grove will offer residents a unique opportunity to maintain an enhanced lifestyle through a variety of programs while following their own rhythms of life."
The Grove is centered around The Best Friends™ Approach, an innovative program designed by world-renowned expert in the field of dementia, David Troxel, MPH. This program focuses on building relationships with residents based on individual life stories and experiences. Having gone through extensive three-week training, the Best Friends are prepared to follow the residents' own reality to every extent possible while providing a safe and fun home environment through active daily engagements.
Alzheimer's Fast Facts:

More than 5 million Americans are diagnosed with Alzheimer's today.
Close to 600,000 (one-tenth of the nation) people in California are living with Alzheimer's.
By 2030, a projected 1.1 million people will suffer from a memory loss disease.
More than 27,000 people in Santa Clara County alone suffer from Alzheimer's.
Source: Alzheimer's Association, Alzheimer's disease facts and figures 2013. El Camino Healthcare District, Spotlight on the Alzheimer's Association.
For those interested in learning more about this new lifestyle option for area seniors needing specialized care, call 1-877-892-3415 or visit http://www.TheTerracesofLosGatos.com.
About The Terraces of Los Gatos
The Terraces of Los Gatos retirement community is located at 800 Blossom Hill Road in Los Gatos, Calif. The nonprofit continuing care retirement community (CCRC) promotes a lifestyle of activity, security and convenience. The Terraces creates a quality environment for residents in a setting that is responsive to their desire for an independent lifestyle and supplemental care as may be required during their lifetime. The Terraces is accredited by CARF-CCAC; this seal of approval assures residents and their families that the community meets national standards for quality care.
About ABHOW
The Terraces at Los Gatos is managed by ABHOW, a California nonprofit public benefit corporation. ABHOW is a nonsectarian corporation, serving seniors through quality retirement housing since 1949. ABHOW seeks to enhance the well-being and security of seniors through the provision of housing, health care and supportive services, and was a pioneer in the development of CCRCs.