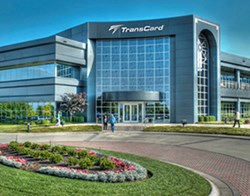 We are excited to work with one of the most iconic brands in history.
Chattanooga, TN (PRWEB) October 16, 2013
TransCard has signed a licensing agreement with Pan Am Brands, a division of Pan American World Airways, Inc. for Pan Am branded prepaid travel cards. Pan American World Airways was the principal and largest international air carrier in the United States between 1927 and 1991 and became a cultural icon of the 20th century. It is this world famous Pan Am name and logo that will be used to create a unique Traveler Prepaid Card offering to TransCard's network of nearly 300 financial institutions.
"We are excited to work with one of the most iconic brands in history," stated Craig Fuller, CEO of TransCard. "Pan Am stands for luxury and prestige- the same qualities we are building in our travel card offering."
The Pan Am Traveler Prepaid Card is a safe and convenient alternative to cash, credit, and debit when traveling. This prepaid card will support EMV Protection, a worldwide fraud prevention technology that reduces cardholder inconvenience abroad while making mobile and contactless payments more secure. Along with EMV Protection, the Pan Am Traveler Prepaid Card will include unique features such as Trip Protection Plus. Some of these features include comprehensive trip cancellation, 24-hour travel assistance, and concierge service. Trip Protection Plus is a great companion for your vacation with no surprise processing fees.
Financial institution customers can move money for their travels onto the Pan Am Traveler Prepaid Card and leave their debit and credit cards at home. Getting a Pan Am Traveler Prepaid Card is easy for your cardholders. No credit check or bank account information is required.
"The introduction of the Pan Am Travel Card by TransCard is an exciting opportunity. Pan Am made the world a smaller place and TransCard's Pan Am card will add security and safety to today's jet-setting adventures," says Stacy Beck, Vice President of Brands and Licensing for Pan American World Airways, Inc.
About TransCard
Chattanooga-based TransCard, the processor for ABA prepaid, is the leading provider of prepaid products to financial institutions of all sizes. The company's platform enables financial institutions of all sizes to grow deposits and fee income, deepen their treasury relationships, expand product offerings to the underserved, and turn unprofitable customers from cost items to contribution items. Financial institutions interested in offering prepaid programs should visit http://corp.transcard.com/ and follow us on Twitter.
About Pan Am
With over 80 years of heritage, Pan Am, based in Dover, NH is one of the most recognized brands in the world and lives on today as a premier lifestyle brand and accessories manufacturer, as well as the official licensor of Pan Am products and services. In addition to their full line of travel inspired fashion accessories and handbags, Pan Am is currently working with licensees across the globe to continue producing products and services that best represent the Pan Am principals of quality and ingenuity in the market place. From chocolate to fashion and lifestyle with all stops in-between the sky has never been the limit. For more information visit http://www.PanAm.com.
Pan Am- Press and PR inquires
Stacy Beck- VP Brands & Licensing
sbeck(at)panam(dot)com
1-603-516-0802