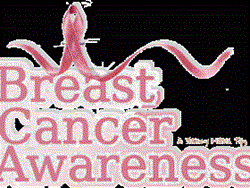 Your Emergency is our Urgency.
Baltimore, MD (PRWEB) October 16, 2013
October is Breast Cancer awareness month in effort to raise awareness and reduce the stigma of breast cancer through education. As a result of awareness, breast cancers are being detected at an early more treatable stage. According to World Health organization, breast cancer is the most common cancer among women world wide. One out of eight women will be diagnosed with breast cancer and nearly 458,000 die from breast cancer each year. Although rare; thousands of men will be diagnosed with breast cancer and hundreds will die.
The American Cancer Society recommends yearly mammograms for women older than 40 and for women with strong family history of breast cancer should have mammograms yearly/annually. There are different types of treatments, some are standard and clinical trial, there are four types of standard treatment: Surgery, radiation therapy, chemotherapy and hormone therapy. Being physically active, controlling your weight, not smoking, limiting alcohol and self breast examinations are some ways of prevention, but with all of these; detection and treatment is the best strategy for prevention.
The pink ribbon and pink color are an International symbol promoter with the Breast Cancer brand and express moral support for women with breast cancer. Campaigns have been highly effective in getting attention for the disease.
ServiceMaster by Singer is a full service restoration company serving the Baltimore Washington Metropolitan area, with certified technicians here to serve you if or when disaster strikes. Providing Water Mitigation, Fire Damage Restoration, Mold Remediation, Complete Construction Services, Storm Damage Restoration, Crime – Trauma Cleaning, Hoarder Cleaning, and Residential and Commercial Cleaning Services. Call for more info: 855-574-6377.