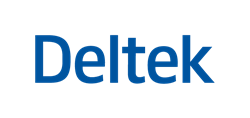 Dallas, TX (PRWEB) October 15, 2013
Deltek, the leading global provider of enterprise software and information solutions for government contractors and professional services firms, recently announced wInsight Analytics 7.0 – a new, more intuitive analytics platform that introduces data discovery to wInsight customers. This new version of wInsight strengthens Deltek's industry-leading suite of PPM solutions that help companies deliver complex projects and programs.
Leveraging an associative data model that does not require predefined analysis paths, the new version of wInsight enables users to explore data, make discoveries and uncover insights that lead to on-time, on-budget, profitable projects. With a single click, users can see cost variances across the portfolio of projects and also determine if there is a correlation between project types and variances – something legacy business intelligence (BI) solutions don't have the flexibility or speed to accomplish.
The release of wInsight Analytics 7.0 extends the capabilities of wInsight 6.5.x by providing quicker, more visual program performance information, and provides users with the ability to:

Explore and discover project performance in a natural and intuitive way
Know audit vulnerabilities before finalizing data
Uncover emerging trends to avoid surprises and allow early intervention
Trust the data, with enhanced performance analysis and validation criteria
Easily share Project/Program/Portfolio information with dynamic dashboards
"Deltek is always developing cutting-edge solutions that help our customers deliver more profitable projects and wInsight Analytics 7.0 is a prime example of that. With wInsight Analytics 7.0, customers can explore data, make discoveries and uncover insights that can be used to understand how projects and programs are performing so they can be managed as tightly as possible," said Namita Dhallan, Executive VP of Product Strategy & Engineering at Deltek. "This product release comes on the heels of our acquisition of Acumen – an Austin-based provider of project management solutions and services – that also enhances and extends our entire suite of project and portfolio management (PPM) solutions."
About Deltek
Deltek is the leading global provider of enterprise software and information solutions for professional services firms and government contractors. For decades, we have delivered actionable insight that empowers our customers to unlock their business potential. 16,000 organizations and 2 million users in over 80 countries around the world rely on Deltek to research and identify opportunities, win new business, optimize resources, streamline operations, and deliver more profitable projects. Deltek – Know more. Do more.® http://www.deltek.com
Follow us on Twitter @Deltek or become a Facebook fan at http://www.facebook.com/deltekinc.
###