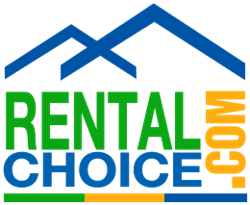 Fairlawn, NJ (PRWEB) October 17, 2013
Rental Choice (.com) is proud to announce a new advertising partnership with Garden State Realty Management. Garden State Realty provides professional real estate services including: property management, property maintenance, consulting and other miscellaneous services associated with the operation of residential and commercial properties in North Jersey.
As a result of the new partnership, the Rental Choice (.com) directory will feature Garden State Realty, who will receive custom advertising that focuses on their property management services. Visitors to Rental Choice (.com) are able to learn more about Garden State Realty Management by visiting their profile page on the directory. This profile page allows users to click through to Garden State Realty's website, which lists properties currently under their management. Users can also call Garden State Realty directly or submit a brief contact form to communicate via email.
Garden State Realty Management is a family owned real estate management, acquisition and development company with over 30 years of experience. Along with being one of New Jersey's leading property managers, Garden State Realty is also investors and landlords of prime real estate in Northern New Jersey. Due to the fact that property management is not their sole source of income, they are able to keep fees highly competitive while offering excellent NJ property management as well as maintenance services to their clients. Garden State Realty Management provides many services including rent collections, tenant screening, property maintenance services, eviction processing, and court representation.
Rental Choice (.com) uses targeted marketing strategies to reach out to property owners and offer them free access to the online directory. The property owners are then able to connect directly with a property manager in their local area either through a form sent directly to the company email, phone or by visiting their website directly for more information from a link that is provided on the advertiser's landing page. To learn more about Rental Choice (.com), visit http://www.rentalchoice.com.
###