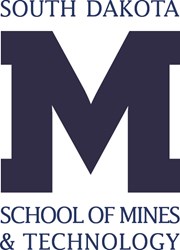 The broader message is that C4 grasses, so important to modern herbivorous mammals, may have played a much earlier and larger role in their evolution than we previously anticipated.
Rapid City, S.D. (PRWEB) October 15, 2013
A South Dakota School of Mines & Technology professor's research published today provides evidence that modern grasses are actually 15 million years old.
The article published in Palaeogeography, Palaeoclimatology, Palaeocology by Robert Feranec of the New York State Museum in Albany, N.Y., and Darrin Pagnac, Ph.D., of the School of Mines, provides the earliest evidence of modern grasses based on carbon isotopes in horse teeth. The evidence suggests modern, arid adapted grasses known in the scientific world as C4 plants are nearly 8 million years older than previously suggested.
Research outlined in the article focused on samplings of four types of large mammals – equids (horses), camelids (camels), antilocaprids (pronghorn antelope) and a type of proboscidean (ancestral elephant) – that roamed the lands of what is now the Mojave Desert in southern California during the Miocene epoch.
These prehistoric horses and pronghorn all showed carbon values positive enough to indicate a significant portion of their diet contained C4 grass. C4 grass is adapted to tolerate intense lighting and an arid climate and was previously interpreted to have diversified during an abrupt spread of grasslands during what is known as the Rise in C4 Ecosystems, or RICE event, nearly 8 million years ago. Pagnac notes that despite new conclusions, the modern grasses discovered to have existed 15 million years ago were not "very abundant and restricted to specific geographic regions."
"The broader message is that C4 grasses, so important to modern herbivorous mammals, may have played a much earlier and larger role in their evolution than we previously anticipated," Pagnac says. "This study shows that evolutionary innovations may not necessarily be 'new' but may have been present for several million years before environmental conditions allowed these specific adaptations to become advantageous enough to spread worldwide."
Pagnac, a paleontologist in the Department of Geology and Geological Engineering, has been studying herbivore diets and climate change during the Miocene for more than a decade.
The findings are surprising, he says, as the leading hypothesis was that C4 plants function more efficiently in conditions with relatively low atmospheric carbon dioxide. Long-held research had suggested that atmospheric carbon dioxide levels may have hit a low threshold nearly 8 million years ago, initiating the RICE event that lead to the prevalence of modern grasses. It is theorized these plants responded to increasingly arid conditions worldwide at that time.
"We are more surprised at the localization, which appears to be restricted to specific portions of California," Pagnac says.
"We often view evolutionary innovation as the acquisition of a new physical feature or physiological process. Sometimes, these 'innovations' are the result of existing features becoming more efficient solutions to changing environmental conditions. As such, organisms previously restricted to specific environments or geographic regions are provided with an opportunity to spread to new regions or diversify into new species," Pagnac explains. "In our case, C4 plants may have already adapted to specific conditions of aridity in extremely localized areas. Once these arid conditions began to spread millions of years later, the door was opened for these grasses to spread."
The article may be found online at http://www.sciencedirect.com/science/article/pii/S0031018213003556.
About SDSM&T
Founded in 1885, the South Dakota School of Mines & Technology is a science and engineering research university located in Rapid City, S.D., offering bachelor's, master's and doctoral degrees. The university enrolls 2,640 students from 45 states and 37 countries, with a student-to-faculty ratio of 14:1. The average starting salary for graduates is $62,400 with a 98 percent placement rate. Find us online at http://www.sdsmt.edu, on Facebook at https://www.facebook.com/sdsmt and on Twitter at https://twitter.com/sdsmt.