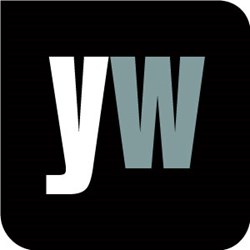 London, UK (PRWEB UK) 28 October 2013
The Australian Association of Gerontology (AAG) will host a webinar next week in which leading experts will discuss the latest developments in healthcare for aboriginals, the Australian Ageing Agenda reported October 17th. According to the article, "Tailoring the tools for Indigenous assessment," among the experts will be Professor Leon Flicker, Director of the Western Australian Centre for Health & Ageing (WACHA), who commented, 'In general, Indigenous Australians don't live as long as non-Indigenous Australians, but their age-specific rates are very high, so they tend to get dementia at much younger ages than non-Indigenous Australians…Their falls rates and incontinence rates are probably the same as we would expect in non-Indigenous Australians who are much older.' (http://www.australianageingagenda.com.au/2013/10/17/tailoring-the-tools-for-indigenous-assessment/)
This compelled Yourwellness Magazine to outline natural anti-ageing practises, turning to foods that can delay the ageing process: (http://www.yourwellness.com/2012/12/the-top-anti-ageing-foods/#sthash.Fr8nanC9.dpuf)
1. Tomatoes. These are anti-oxidant rich and give the body the chance to fight off damaging free radicals.
2. Oysters. These help build strong nails and hair.
3. Broccoli. This vegetable prevents cellulite from interfering with collagen, so that skin remains supple and smooth.
4. Wine. Drinking red wine in moderation could have an anti-ageing effect due to polyphenol antioxidants and resveratrol, which can help cells combat free radicals.
5. Chocolate. This contains lots of anti-oxidants, which give protection from ageing radicals.
6. Citrus fruits. These work as a healthier version of chocolate, giving free radical protection with fewer calories.
7. Salmon. This fish contains lots of Omega 3 and can protect against the signs of looking older because it promotes the production of anti-inflammatory molecules in the body.
8. Nuts. Brazil nuts are a fantastic source of selenium, which can give protection from cell damage caused by pollutants.
9. Olive Oil. Anti-oxidants in olive oil can guard against the signs of ageing.
To find out more, visit the gateway to living well at http://www.yourwellness.com.