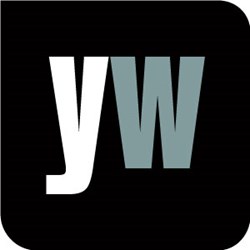 London, UK (PRWEB UK) 29 October 2013
Bea's of Bloomsbury have spoken out against Starbucks' new "Duffins" – doughnut-muffin hybrids – as the small London bakery franchise has been selling Duffins for over two years, The Daily Mail reported October 9th. The article, "Bun fight erupts after Starbucks trademarks the name 'Duffin' for their new doughnut-muffin hybrid," noted that Starbucks launched its own version of the snack and registered the name last week, but the recipe is very similar to Bea Vo's, the owner of Bea's. Starbucks' vice-president for marketing and category Ian Cranna, commented, 'We'd like to make it clear that neither Starbucks nor Rich's Products has suggested to Bea's of Bloomsbury that they will attempt to stop them selling their own Duffins.' (http://www.dailymail.co.uk/news/article-2450440/Fight-erupts-Starbucks-trademarks-Duffin-doughnut-muffin-hybrid.html#ixzz2hmEPd2g1).
With this in mind, Yourwellness Magazine gave readers a way to stay out of the drama, and make their own, healthy breakfast muffins at home. According to Yourwellness Magazine, 'Muffins for breakfast may seem naughty, but this recipe is full of goodness. The proanthocyanidins in the blueberries and cranberries play a major part in the prevention of heart disease and strokes. As they help to preserve the integrity of the capillaries they play a role in preventing varicose veins. These excellent antioxidants also contribute towards osteoporosis prevention because of their effect on collagen: by cross-linking collagen fibres, they strengthen the collagen matrix and stop its destruction.' (http://www.yourwellness.com/2012/05/breakfast-muffins/#sthash.STRmMQdv.dpuf).
The recipe Yourwellness Magazine detailed in the article also contains nuts and dried fruits, which are particularly rich in nutrients. Yourwellness Magazine explained that the B vitamins in the pecan nuts are often classed as 'calming foods', while dried apricots contain high levels of beta carotene and potassium, which is beneficial for reducing high blood pressure and water retention. Yourwellness Magazine noted that the recipe, which makes 12 muffins, takes up to an hour to prepare and bake, so may be best done the night before. To find out more and read the recipe visit the gateway to living well at http://www.yourwellness.com.