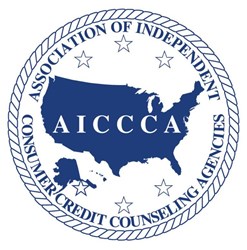 It is so easy for holiday spending that is unplanned to spiral out of control.
Fairfax, VA (PRWEB) October 15, 2013
The kids have been back in school for a while now and the holidays are looming, along with all the attendant spending. The National Retail Federation has released its forecast for holiday spending, predicting a 3.9 percent increase for 2013. The Association of Independent Consumer Credit Counseling Agencies advises consumers to take the time to plan now for holiday expenses.
"It is so easy for holiday spending that is unplanned to spiral out of control," said Dave Jones, president, AICCCA. "Without proper planning, families that spend more than they can afford risk finding themselves facing a Red Tuesday in 2014."
The term "Red Tuesday" was coined by AICCCA to refer to credit card debt that is the result of overspending on Black Friday and Cyber Monday. AICCCA offers the following Red Tuesday ABCs to keep holiday spending under control:
A - Know how much you can Afford. Take a hard look at your household budget and determine the amount of money you can spend without having to rely on credit cards. If you must buy some items on credit, be sure that you can pay off the cards in 90 days or less.
B - Know who you are Buying for. Make a list and assign a dollar amount that corresponds to the overall budget. Don't forget to include decorating and entertaining costs and make adjustments as necessary to stay within the spending plan.
C - Know when to Cease shopping. Just like grocery shopping with a list, only buy the items on your list. Once your list is complete, vow to stay out of the stores until the holidays are over.
AICCCA: Founded in 1993, Association of Independent Consumer Credit Counseling Agencies is a national membership organization established to promote quality and professional delivery of credit counseling services. AICCCA and its members are focused on financial education, efficient processes and advanced technology to best serve clients and creditors. AICCCA members are independent nonprofit agencies that advocate for debtors, annually counsel millions of consumers nationwide and provide debt management services to consumers with excessive unsecured debt. To contact an AICCCA member agency, call (866) 703-TRUSTAICCCA (866-703-8787) or visit http://www.aiccca.org.