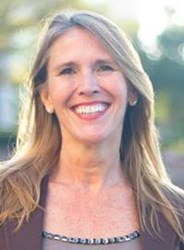 I sincerely thank Fortune Magazine for recognizing Everyone Counts' game-changing success through my selection to their prestigious list of Most Powerful Women Entrepreneurs.
San Diego, CA (PRWEB) October 16, 2013
Fortune Magazine announced that it has selected Everyone Counts' Founder, Chairman and CEO, Lori Steele, as one of the 10 Most Powerful Women Entrepreneurs for 2013.
Each year the award is given to ten female entrepreneurs who lead thriving, world-changing companies. They are invited to share their stories at the Fortune Most Powerful Women Summit, which attracts 400 remarkable leaders. The 2013 Summit is taking place this week, October 15–17, in Washington, DC.
"I am deeply honored to be selected by Fortune Magazine to this prestigious list of extraordinary women leading extraordinary companies," said Lori Steele. "Recognition of Everyone Counts' success by Fortune validates that our perpetually state of the art Software as a Service solutions are transforming election administration and voting globally. Everyone Counts was founded to bring technologies to the election industry that for decades have been proven in other mission-critical industries. These technologies can replace the expensive, antiquated purpose-built hardware-based election systems and the error-prone paper processes that plague elections throughout the world. Our solutions bring increased accessibility and improved accuracy, security and auditability for all elections, as well as significant cost savings. I sincerely thank Fortune Magazine for recognizing Everyone Counts' game-changing success through my selection to their prestigious list of Most Powerful Women Entrepreneurs."
Everyone Counts is disrupting the $31 billion elections industry and migrating government and private-sector elections worldwide to its Software as a Service model. The company provided election services to nearly 100 election jurisdictions across the US in the 2012 Presidential election, pioneered the first use of iPads for voting in the State of Oregon in 2011 and 2012, and provided the largest ever online voting to-date in a government election, in the State of New South Wales, Australia in 2011. Bosnia-Herzegovina provided Everyone Counts' voting systems to citizens with disabilities, so that they could vote privately and independently for the first time. 2013 has seen Everyone Counts taking stewardship of the State of New Jersey's Voter Registration System, as well as providing online voting for the iconic Academy Awards, which resulted in their highest voter participation ever.
See more at:
http://postcards.blogs.fortune.cnn.com/2013/09/10/mpw-entrepreneurs/#sthash.XhxFlzEe.dpuf
_____________________________________
About Everyone Counts, Inc.
Everyone Counts, the world's leading provider of state-of-the-art election administration and voting systems, uniquely combines world-class expertise in technology, computer security, usability and election administration. Through this experience and expertise, Everyone Counts has modernized best practices in elections worldwide since 1997. Unique in the industry, Everyone Counts' continually innovates to meet customer needs. Its patent pending innovations are quickly becoming the industry standard globally and are transforming the $31 billion election industry. Everyone Counts' SaaS-based election administration tools and voting platform are helping governments and private membership organizations to improve their existing processes, systems and services. Ease of adoption is core to the Everyone Counts voting platform. The firm's ability to integrate its modern election systems with existing processes is unmatched worldwide.
PRESS CONTACT:
news(at)everyonecounts(dot)com
http://www.everyonecounts.com
4435 Eastgate Mall, Suite 100
San Diego, CA 92121
Phone: +1 (858) 427-4673