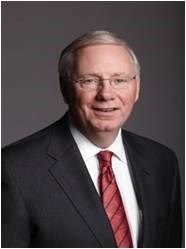 Chicago, IL (PRWEB) October 16, 2013
Brian Clarke, Managing Partner of Kensington International's Search Division, is the winner of this year's Human Resources Management Association of Chicago (HRMAC) Volunteer of the Year Award. HRMAC is made up of 740 companies representing over 8,000 HR professionals in the Chicago area, many of whom volunteer their time to run hundreds of events. The annual award recognizes those members that go "above and beyond" to help the organization further its mission.
As a long-time and active member, Clarke was formally appointed, and informally drafted into various HRMAC leadership roles. He has served as a member of the Board of Directors and held multiple terms on the Membership, Nominating and Leadership Series committees. Clarke continues to serve on the Leadership Series committee for the 2014 programs.
As Managing Partner and cofounder of Kensington International, the Chicago office of Career Partners International, Clarke has been a long-time sponsor of HRMAC events, including CHRO-only round tables, summits and the HRMAC Leadership Series. Kensington International has graciously hosted meetings, sponsored events and offered its internal thought leaders as presenters and chairpersons of various committees.
Bernadette Patton, President of HRMAC, shared, "Brian embodies the spirit, commitment and passion that the award seeks to recognize. He is truly one of our 'unsung heroes' who has provided distinguished service to further the HRMAC mission. Anyone who has worked with Brian knows how focused he is on service excellence and absolute dependability and accountability."
Clarke will receive his award at the HRMAC Summit general session on October 29th at 1:00 p.m., where Kensington International will exhibit at booth #411 during the summit.
This is not the first time a Kensington International associate has been awarded this honor. Pamela Wilson, VP of Client Relationships, received the award in 2010 for her contributions.
About HRMAC
Since its founding in 1915, HRMAC has been leading the dialogue on workplace strategy, connecting HR leaders with the industry's best-in-class resources, and growing Chicago area companies and talent. With a membership of over 750 employers and a network of nearly 8,000 HR professionals, HRMAC's mission is to inspire workplace leadership by helping members share ideas, collaborate with peers and build new relationships. It is the oldest organization of its kind in the country and independent of other local, state or national organizations. For more information on HRMAC, please visit our website at hrmac.org.
About Kensington International
Founded in 1989, Kensington International expertly partners with its clients on each element of the Employment Life Cycle from talent acquisition through retention/development and, as required, career transition. Kensington International ranks among the largest and most successful combined Search, Outplacement and Leadership Development firms in the US. The firm works across all key industry sectors and in many instances provides all three services to a single client. Kensington International serves its clients globally through its Partner Organizations – Career Partners International and Agilium Worldwide Search Partners.
About Career Partners International
Established in 1987, Career Partners International is one of the world's largest and most successful global providers of talent management solutions. Organizations of all sizes and industries turn to Career Partners International to successfully assess, engage, develop and transition talent using the expertise of over 1600 highly experienced professionals in the areas of assessment, executive coaching, leader development and outplacement. With more than 200 offices in over 45 countries around the world, Career Partners International assures that its clients have local experts with global reach in talent development, career management, executive coaching, outplacement and career transition services.