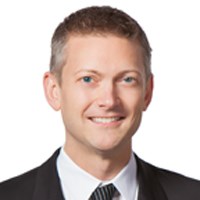 Minson comes to Climb...with over twenty years of professional negotiation, property management, and communications experience.
San Francisco, CA (PRWEB) October 16, 2013
Climb Real Estate Group is pleased to announce their affiliation with Michael Minson, who will join the San Francisco real estate team as Sales Associate. An accomplished residential real estate agent, Minson comes to Climb from Zephyr Real Estate with over twenty years of professional negotiation, project management, and communications experience. Furthermore, he has over a decade of history as a real estate owner, investor, and property manager.
"I joined Climb for two big reasons. The first was to work with Danielle Lazier. She's a powerhouse agent and I've always respected and admired her experience, knowledge and skills; I'm looking forward to learning from her and offering my clients the same level of service that she's been delivering for years," said Minson. "Secondly, the Climb brand appeals to San Francisco's high tech, modern, and connected home buyer and seller. Nobody in SF markets properties the way Climb does: we're innovative, edgy and at the cutting edge of real estate technology."
"I have known Michael casually for several years, but began to know him professionally when he approached me last summer with an interest in learning more about real estate as a career," said Climb Real Estate Sales Director Danielle Lazier. "I was impressed with his direct approach and detailed plan to meet his goals, as well as his energy and professional demeanor. We worked in the same office for his first year as a realtor. I saw him rise through the ranks and achieve success quickly. Last month, I invited him to join my team at Climb Real Estate, where it became evident that his career was really taking off. As a licensed broker with over 11 years of experience, I have an intuitive sense of who has the chops to make it work in our competitive industry. Michael certainly does and I'm honored to work with him! He cares deeply about his clients and the business of real estate."
Minson has an MBA from San Francisco's Golden Gate University and a B.S. in Management and Marketing from the University of North Carolina, Greensboro. He has called San Francisco home since 1998 and currently lives in Bernal Heights with his partner Phillip Cannon, a mortgage broker with Guarantee Mortgage, and their Boston Terrier Cooper.