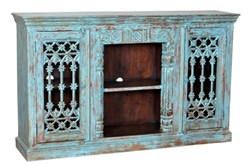 Austin, Texas (PRWEB) October 16, 2013
Home Trends and Design has expanded their High Point Market Showroom at Showplace 2400 with an additional 6000 sq. ft. With the introduction of over 100 new pieces of furniture debuting at market, this increased square footage will provide an incredible environment to view their line of handmade solid wood furniture.
While shopping retailers will be able to take advantage of the new Repzio iPad app creating a fast and efficient way to place orders and receive immediate electronic copies of their purchases. Hank Cravey, President of Home Trends and Design said, "Giving the retailer the ability to receive immediate electronic copies of their sales orders with images along with inventory availabilities is key to helping them manage their business profitably."
Home Trends and Design will be serving its famous Mango and Original Margaritas every day during market. Retailers will also be treated to a delicious lunch the first four days of market with a different theme for each day consisting of Greek, Italian, Indian and Vietnamese dishes.
Introductions for the Fall High Point Market include new bedroom collections in both the Industrial London Loft and London Loft Collections which are available for pre-order. Industrial London Loft is made from reclaimed teak wood and recycled cast iron. This collection blends organic shapes and contemporary styles into a piece of furniture that will last a lifetime. London Loft features live edges, constructed of solid Acacia wood and recycled iron creating a sophisticated organic piece that will retail very well in any store.
If retailers want to show off intricate carvings and bright colors in their store, they'll love the Reclaimed Accents from the Jaipur and Goa Collections. These great pieces are crafted from solid mango and reclaimed hardwoods. Both are available in unique one-of-a-kind designs and repeatable collections.
About the company:
Home Trends & Design is one of the Founding Members of the Sustainable Furnishings Council, a group of manufacturers that promotes eco-friendly practices. Their desire to make eco-friendly products leads them to work primarily with Mango and Acacia trees for their solid wood furniture, as well as reclaimed wood from other sources. Not only does their choice of materials lead to beautiful and long-lasting furniture, meaning it won't have to be replaced as often, but it also reduces the carbon footprint involved in their manufacturing. HTD has over 17 lines of living room furniture, 20 collections of dining room furniture and much more. Register online to see their full product line. To learn more please visit the company website – http://www.htddirect.com or like our Facebook Page - https://www.facebook.com/HTDDirect.