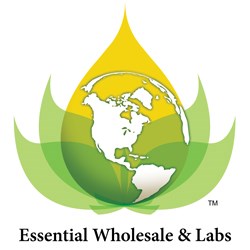 Portland, OR (PRWEB) October 31, 2013
NW based custom cosmetic manufacturer and supplier Essential Wholesale & Labs has finally moved out of it's Clackamas, Oregon facility. On June 4, EWL started its first day in its new 58,000 square foot facility in historic Northwest Portland. The new building has a long and glorious history that began in 1918 and through the years developed a uniquely warm and friendly personality. The new space finally gives EWL room to spread out and enjoy the freedom of space to expand its production.
The move was an tremendous undertaking as staff cleaned and sanitized hundreds of pieces of equipment, as well as over 100,000 units of raw ingredients and finished product. It's been an ongoing process, with fewer electricians and fixes than the previous. The new facility boasts more than double the production space with new equipment and capabilities being added all the time. The inventory of raw ingredients and high quality essential oils is growing all the time, further pushing EWL forward as the go to source for cosmetic manufacturing and ingredients.