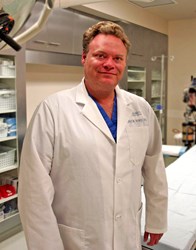 We are pleased to bring Beverly Hills celebrity style service to the Antelope Valley.
Lancaster, CA (PRWEB) October 17, 2013
Rodeo Drive Plastic Surgery has served people from its ultra-prime location on the famed shopping street for more than ten years. Now, the renowned center is opening an office in Lancaster, CA.
Medical Director Dr. Lloyd Krieger, who was educated at Stanford University and did his plastic surgery training at UCLA, will personally be seeing patients in Lancaster. "We have always had many patients come to our Beverly Hills office from the Antelope Valley. It just made sense to make things easier for people and start providing services where all of these people live and work. This will save so many of our patients the drive into the city."
Dr. Krieger specializes in cosmetic body procedures including tummy tuck, liposuction and breast augmentation and facial procedures including facelift, rhinoplasty and eyelid lift. He also performs reconstructive surgery such as umbilical hernia repair, breathing surgery or septoplasty and breast reduction surgery.
His groundbreaking work has garnered worldwide media coverage. Dr. Krieger and his center have been featured On Access Hollywood, CNBC, Univision, Fortune, US, Star, InTouch Weekly, Elle, Los Angeles Magazine. Los Angeles Times.
Some of the stories have focused on Dr. Krieger's natural looking results and minimal pain plastic surgery.
International media continuously feature stories about the Center with reporters film crews from England, Japan, Denmark, Switzerland and France among many others recently interviewing Dr. Krieger.
Perhaps because of this international attention, patients travel to Rodeo Drive's flagship location from throughout the world. Recent patients have come from Saudi Arabia, Kuwait, Dubai, Germany, Russia, France, England, Korea, China, Australia, Mexico and Brazil. They come for such procedures as the "Rodeo Drive Mommy Makeover" which includes a tummy tuck with Dr. Krieger's specialized "Rodeo Drive Belly Button."
"We are delighted to bring our Beverly Hills celebrity-style service to Lancaster plastic surgery in the Antelope Valley," Dr. Krieger concludes.
People can make an appointment for their plastic surgery consultation by calling 661-206-1331.