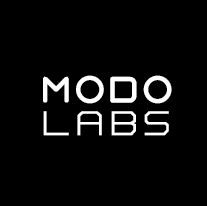 "Tour 2.0 enables any marketing user to quickly build and maintain beautiful campus tour mobile apps and websites to stay competitive and win new prospects no matter what time of day, or where they happen to be." Stewart Elliot, CEO of Modo Labs
Cambridge, MA. and EDUCAUSE 2013 Annual Conference, Anaheim, CA (PRWEB) October 16, 2013
Modo Labs™, the leading on-demand Mobile Engagement Platform provider, today announced Tour 2.0, a solution for marketing professionals to create rich-media mobile tours without the assistance of costly technical staff or consultants. Tour 2.0 is an updated and expanded version of the company's successful Tour Module, a powerful tool for educating visitors, employees and prospective students about a campus or corporate facility location through an engaging and beautiful mobile presentation.
Tour 2.0 empowers universities and enterprises to deliver interactive mobile tours and showcase the campus or facility experience with photos, audio, video and text at each stop. Tour 2.0 can be deployed as part of a Kurogo Campus app or as a stand-alone mobile web site or native app. Tour 2.0 is built using Modo Labs' on-demand mobile content authoring solution that enables non-developers at both universities and enterprises to develop new dynamic media-rich mobile solutions in hours, not weeks.
"IT and development teams are overwhelmed with the quantity of requests from business units, delaying the deployment of critical tour-related apps. Tour 2.0 breaks the gridlock in mobile tour development for universities and enterprises," said Eric Kim, Modo Labs, vice president of User Experience. "With its easy-to-use interface, Tour 2.0 gives business and marketing users the power to create tour apps immediately, without requiring IT support."
Tour 2.0's new features include:
● Powerful and very easy to use mobile content authoring system.
● Support for real-time creation and updates of native iPhone and Android Apps, in addition to HTML5-based mobile web.
● Support for tablet and desktop versions as web apps.
● Capability to create an intro page using an animated slideshow of tour highlights.
● Multiple layers and types of content at each stop on the tour.
● Map creation, with dynamic route paths through Google Maps.
● Maps recommend intelligent re-routes for multiple tour starting points.
● A new, more flexible navigation scheme.
Commenting at EDUCAUSE 2013, Stewart Elliot, CEO of Modo Labs added, "Mobile has become an increasingly important channel for recruitment in higher education and prospective students are demanding virtual tours on their smartphones and tablets. Now, Tour 2.0 enables any marketing user to quickly build and maintain beautiful campus tour mobile apps and websites to stay competitive and win new prospects no matter what time of day, or where they happen to be."
Tour 2.0 was announced today at the EDUCAUSE Annual Conference, the leading event for higher education IT leaders. Modo Labs is providing demonstrations of Tour 2.0 at booth #470-472 in the Anaheim Convention Center in Anaheim, Calif., October 16-17.
Tour 2.0 is available immediately. Please visit http://www.modolabs.com/solutions/module/mobile-tour or contact info(at)modolabs(dot)com for more information.
About Modo Labs
Hundreds of universities and organizations in more than 30 countries use solutions from Modo Labs to deliver rich mobile websites and native apps. Modo Labs offers real-time Mobile Engagement Platform solutions and support services to help universities and enterprises leverage the fast growing Kurogo Open Source Mobile Platform and create rich mobile experiences in a matter of hours. Modo Labs' technology integrates with data and content from any source, and presents it on any mobile device. Modo Labs Mobile Engagement Platform is designed for clean integration, exceptional user experience and a high degree of customizability. Additional information about Modo Labs is available at http://www.modolabs.com.
© 2013 Modo Labs. Kurogo, Kurogo Publisher, Mobile Optimized Middleware, AppQ, Modo Labs and the Modo Labs logo are trademarks of Modo Labs, Inc. and may be registered in certain jurisdictions. All other brand names are trademarks of their respective partners.